Tom Brady and Bill Belichick are by far the best quarterback-head coach duo in the history of the NFL. They won six Super Bowls together and are arguably the best ever at their respective positions.
Belichick recently made an appearance on Brady's "Let's Go!" podcast and the duo shared their admiration for each other. Brady also debunked a famous myth about his former head coach.
•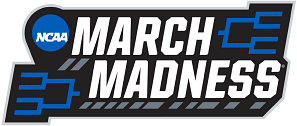 Here's what Tom Brady said about Bill Belichick's style of football in the latest episode:
"I think you could look at coach Belichick, and probably a lot of people do, oh, an older coach and he comes across as so fixed and the reality is he's very open and flexible to the changing times the changing parts of the sports.
"How many times he adapted our offensive strategy with different playmakers and our defensive strategy. He was never fixed in what we do, we just run a three, four, we run a four, three, we run this front we run, he's so flexible to and looking ahead what's happening in the college game.
"So, that that's going to ultimately affect the pro game, what kind of players are happening college so I can begin to morph the incoming players to what their skill sets are and I think all those things were such things I learned from him. He had been in the league a lot longer than I had when I started."
If Brady is saying that coach Belichick is innovative and continuously adapts his game, that is surely true. No coach can sustain that level of success even with a great quarterback if he doesn't evolve with the game.
As for the current New England Patriots, the franchise needs to surround Mac Jones with better players if they want to contend soon.
---
Bill Belichick credited Tom Brady for his success
Not only did Brady compliment his former coach on the podcast, but Bill Belichick himself did not shy away from crediting Brady for his achievements. Here's what coach Belichick said about the former Patriots quarterback:
"I learned so much from Tom because I, you know, I never played quarterback, and I never saw the game through the quarterback's eyes. I saw it through a coach's eyes and, and what Tom would tell me that he saw and how he saw it."
"We had a really good relationship, especially in the film room and talking football and all that I'll always treasure. And I learned so much from him because nobody sees the game better than Tom Brady sees it or saw it and, and I was so lucky to learn from him and his vision that I don't know how close we'll get to that experience because it was amazing, incredible."
Tom Brady and Bill Belichick were a match made in heaven, and despite media claims to the contrary, they are still on good terms. Hopefully, we'll be able to hear more of their conversations in the future.
If you use any of the above quotes, please credit the Let's Go! Podcast and H/T Sportskeeda