The Dallas Cowboys were dealt a massive blow in the second quarter of their divisional round game against the San Francisco 49ers, as Tony Pollard suffered a severe ankle injury.
After a 4th down conversion, the Cowboys were looking to get into the endzone later in the second quarter and retake the lead over the 49ers. Quarterback Dak Prescott dumped off a pass in the middle of the field to Tony Pollard, who was tackled from behind by 49ers defensive back Jimmie Ward.
The Cowboys running tried to escape Ward's clutches, but the defensive back landed on his left ankle, twisting it inward.
•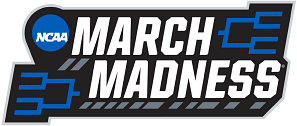 Pollard tried to stand up, but the pain was too excruciating and he remained on the ground, alarming the Cowboys' medical staff, who rushed onto the field to assist the running back.
After receiving some medical attention in the blue tent, he was carted off to the locker room. He had a towel on his head but his disappointment was evident from his body language.
How long will Tony Pollard be out for?
Tony Pollard's ankle injury is severe. Per Inside injuries:
"As Tony Pollard was tackled there was pressure from the outside of the lower leg, rolling the ankle inward. This is what causes a high ankle sprain, damaging the syndesmotic ligaments holding the tibia & fibula together. The Cowboys need Zeke to step up now. Unlikely to return."
ESPN later reported that Pollard had suffered a fractured left fibula that will likely require surgery. Rumors indicate he could be out for nearly three months after the surgery.
The official word is that the running back has suffered a high ankle sprain and won't return to the game. But he's likely facing a lengthy layoff.
Pollard likely suffered a fracture and possibly even ligament damage. However, it's difficult to comment on the extent of the injury before the team performs an MRI on his ankle.
Everyone at Sportskeeda wishes the running back a speedy recovery.