Tyreek Hill instantly made an impact with the Miami Dolphins and reckons he will continue being prolific with him.
During the 2022 offseason, Hill joined the Dolphins via trade from the Kansas City Chiefs. The team went from 22nd to 11th in points scored as Hill proved his worth in Tua Tagovailoa's squad.
Hill told KPRC that the Dolphins have unlimited offensive potential with Tagovailoa leading the way while taking a jab at his former teammate Patrick Mahomes:
•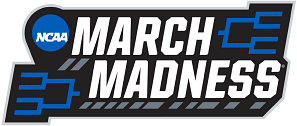 "Obviously we got one of the most accurate quarterbacks in the NFL and I'm sticking to my stance on that. So having Tua at quarterback and having the offensive guru we have in our head coach is wonderful.
"Having those weapons at his disposal, he's going to go crazy. He can have me and Waddle on one side, Devon and Raheem on another side. The sky is the limit for this offense."
---
Devon Achane has bolstered Dolphins offense with his speed - Tyreek Hill
In the same interview, Hill was asked about the impact of Miami's addition of rookie running back Devon Achane.
Achane, who also ran track in both high school and college, did a 4.32 seconds at the Draft Combine, the fastest 40-yard dash among running backs. Hill said that he and coach Mike McDaniel were initially perplexed when general manager Chris Grier had drafted the former Texas A&M Aggie:
"We have a bunch of (speed). The crazy part about it, our coach told us right before the draft, 'Not every guy has to run a 4.2,' and then they go out and draft a guy that runs a 4.2. So, I'm like, 'Coach, what are we building here?"
He also raved about the form Achane has shown during practice:
"Man, he's another special player that we added this year. I'm very excited to see what he brings to this offense. So far, he's been looking really good with his speed and the way he's able to catch the ball out of the backfield. So far, I'm very impressed."
The Dolphins' roster has very fast players in Hill, Achane and Jaylen Waddle. So unless Tagovailoa gets concussed again (which should hopefully never happen), few defenses may stop them from racking up the points in 2023.