Hines Ward is a former pro football player who played fourteen seasons in the National Football League for the Pittsburgh Steelers. He was named the Super Bowl 40 MVP and a four-time Pro Bowl selection.
Despite criticism of his playing style, Hines Ward was unquestionably one of the NFL's brightest shining stars during his 14-year career with the Steelers. Ward, who has a diverse resume both on and off the field, has established himself as one of the game's best-blocking receivers.
He was named one of the eight XFL Head Coaches in June 2021. When Team Locations were made public in July 2022, he was introduced as San Antonio's head coach.
•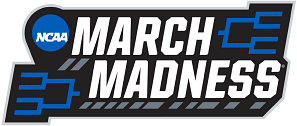 Hines Ward's net worth is $18 million as of 2023, which he earned while playing and coaching in the National Football League. He has also profited from real estate investments, with his most notable investment being a $1 million plot that he sold for nearly $7 million.
Outside football, Ward pursued a lucrative career in show business, making appearances on programs like "The Walking Dead" and "Dancing with the Stars" and his renowned cameo appearance in "The Dark Knight Rises".
Hines Ward's NFL career and earnings
Ward played an essential role in the Steelers' Super Bowl XLIII triumph over the Arizona Cardinals by blocking a crucial Santonio Holmes touchdown run and receiving a game-winning 43-yard touchdown pass late in the fourth quarter.
He signed a six-figure deal when he first joined the Steelers. In 2001, he renewed it for an inflated increase. Under his new contract, he would have made over $10 million over four years.
He signed a $22 million contract with the Steelers in the end, which included a $3 million signing bonus. Through his 14 seasons of professional football in Pittsburgh, Ward has earned $39 million.
The Pittsburgh Steelers selected the player in the third round of the 1998 NFL Draft. As a rookie, he had a significant effect, catching 59 passes for 763 yards and five scores.
In 2002, Ward had his best season, hauling in 112 catches for 1,329 yards and 12 touchdowns. He was named the NFL Receiving Yards Leader and was chosen to the Pro Bowl for the first time in his career.
With 95 receptions for 1,180 yards and 11 touchdowns in 2003, he had another outstanding year and was selected for the NFL All-Pro First Team and the Pro Bowl for the second year in a row.
In 2004, Ward's output started to fall off, although he was still able to catch 80 passes for 1,004 yards and nine touchdowns and received a third consecutive Pro Bowl selection.