Tom Brady is single and so is Kim Kardashian. They were both reported to be taking an interest in the same locality. Hence, rumors were rife that they may have been dating each other.
However, representatives for Tom Brady have shut down the rumors, with sources close to Kim Kardashian also confirming it later. They are reported to be friendly, though, and have spoken to each other recently.
The communication comes on the heels of the entertainment star looking to buy a property in Baker's Bay Golf & Ocean Club. It is a private member's club, in which the former NFL quarterback is a member as well, though he was not physically present recently and his path did not cross hers.
•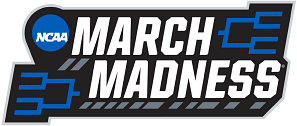 Here's what the source said to Page Six:
"Kim and Tom are friendly. She phoned him and asked him for his advice on Baker's Bay. They have been in touch because Kim is looking to buy property where Tom has a vacation home."
They got connected as Kim Kardashian wanted to know if it was something she should go for. She and Tom Brady have a common friend Jens Grede, who has worked on both their brands, and it's possible that they used such mutual connections to get in touch.
---
Will Kim Kardashian date Tom Brady in the future?
According to reports, Tom Brady and Kim Kardashian aren't dating, but that does not mean they cannot date in the future. The quarterback is single having split up with his long-term wife, Gisele Bundchen, last year. The entertainer, meanwhile, has been single since splitting up with comedian Pete Davidson.
She has dated sportstars before. Before being married to Kanye West, she was married to basketball star Kris Humphries for 72 days in 2011. It ended in an acrimonious divorce, filed in 2013. Prior to meeting him, she was with NFL star Reggie Bush from 2007 to 2010.
Tom Brady, of course, himself will not have very pleasant memories of the Baker's Bay Golf & Ocean Club. He had purchased the property with Bundchen, and before the divorce, they reportedly headed there to try and salvage their marriage.
Right now, though, they retain a friendship through common friends through their own brands, common interests in properties and locale and not much else. We will keep you updated if that changes in the future.