The coldest Super Bowl game in NFL history was Super Bowl VI, which was hosted at Tulane Stadium in New Orleans, Louisiana. The game might have been played in the typically hot south, but the temperature was a bone-chilling 39° F (4° C), making it the coldest Super Bowl played.
Super Bowl VI was contested between the Dallas Cowboys and the Miami Dolphins, with the Cowboys routing the Dolphins 24–3 to win their first Super Bowl.Cowboys QB Roger Staubach was the MVP, beginning America's team's legacy. It all began on a cold day in New Orleans, Louisiana.
•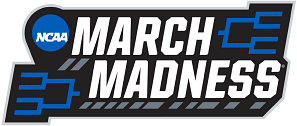 ---
Which teams remain in contention for 2023 Super Bowl?
Fast forward a few years, the 2023 iteration of the Super Bowl will be contested in Arizona by one of four teams left in the playoff picture: the Kansas City Chiefs, Cincinnati Bengals, San Francisco 49ers and Philadelphia Eagles are the teams. All four teams have had phenomenal regular seasons, with none losing more than five games.
All the aforementioned teams will play on Conference Championship Sunday and vye for a spot in the State Farm Arena Stadium, the Arizona Cardinals home, for the 2023 SB.
At the moment, the odds for this year's Super Bowl winner are as follows:
· Philadelphia Eagles +260
· Kansas City Chiefs +260
· Cincinnati Bengals +275
· San Francisco 49ers +275
Super slim margins separate the four teams, and Sunday will be a fun time for every NFL fan.
The Kansas City Chiefs will be relying on the dexterity of Patrick Mahomes, the catching prowess of Travis Kelce and the masterful coaching of Andy Reid to make the Super Bowl.
The Cincinnati Bengals will lean on the coolness of Joe Burrow and the speed of their wide receiver duo Ja'Marr Chase and Tee Higgins. While the Philadelphia Eagles will be rooting for the dual-threat ability of Jalen Hurts, the leadership and experience of Jason Kelce and the route running of AJ Brown.
As for the San Francisco 49ers, all eyes will be on the rookie shot caller, Brock Purdy, and his supporting cast of Deebo Samuel, Christian McCaffrey and George Kittle. It's going to be a fun Sunday.
---
Last Ten Winners of Super Bowl
Here are the last ten winners of the Big Trophy, starting with the most recent:
1. LVI — Los Angeles Rams.
2. LV — Tampa Bay Buccaneers.
3. LIII — New England Patriots.
4. LII — Philadelphia Eagles.
5. LI — New England Patriots.
6. 50 — Denver Broncos.
7. XLIX — New England Patriots.
8. XLVIII — Seattle Seahawks.
9. XLVII — Baltimore Ravens
10. XLVI — New York Giants