The year is 2023, and Baltimore Ravens' backup QB, Tyler Huntley, has been selected as a playing alternate for the 2023 Pro Bowl Game.
The third-year veteran has had more interceptions than touchdowns this season and played second fiddle behind regular Pro Bowler Lamar Jackson. In a typical season, a player with the stat line of Huntley has no business appearing in the Pro Bowl, but this is no regular Pro Bowl.
The 2023 NFL Pro Bowl is set to undergo drastic changes, have a lot of new events, and will mark a departure from the typical format. Moreover, most alternates in Huntley's conference have been ruled out due to injury or participating in the Super Bowl. As such, the league had no choice but to pick a player who isn't even assured of a starting place at his franchise.
•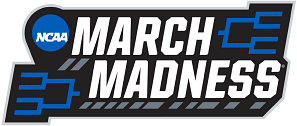 The selection of Huntley for 2023 has led to widespread criticism of the Pro Bowl, as many feel that the Utah State University alum still needs to be worthy of such a distinction. Some have said that the Pro Bowl invitation has got diluted these days. Hopefully, the murmurs won't drown out the praise and hype that the new Pro Bowl format deserves.
---
How did Tyler Huntley perform this season?
Tyler Huntley entered his third NFL season as a backup to 2019 NFL MVP award winner Lamar Jackson. The presence of Jackson on the roster made it crystal clear that Huntley would hardly see meaningful snaps for the season unless Jackson got an injury that would keep him out of action.
Well, that's exactly what happened during the second half of the 2023 NFL season, as Jackson suffered a season-ending injury while playing for the Baltimore Ravens. That saw Huntley replace Jackson on the gridiron.
He was mildly unspectacular, helping the Ravens scrape into the playoffs. Huntley put up a stat line of 658 passing yards, two touchdowns, and three interceptions in six games.
---
Tyler Huntley's Fantasy Production for 2022
Tyler Huntley was one of the lowest-scoring fantasy football quarterbacks who played at least five games in the 2022 NFL regular season.
The Utah State University alum started off the season as the backup for Lamar Jackson but was inserted into the starting unit following Jackson's injury. Rather than grab the opportunity with both hands and improve his stock, the third-year veteran seemed scared of taking control.
He and the Ravens' season ended in a 24-17 loss to the Cincinnati Bengals. Huntley was decent in that game, passing for 226 yards, bagging two touchdowns, and getting picked off just once. Next up for Huntley is a trip to Las Vegas for the NFL Pro Bowl.