The NFL has made a curious decision to replace Josh Allen with Tyler Huntley for the 2023 Pro Bowl. Allen had to back out due to an injury and Huntley received an alarming number of votes and will now replace him.
Bleacher Report stated that Allen's injury isn't that serious, but it does beget a withdrawal from the game:
•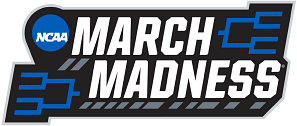 "Following the divisional-round loss to the Cincinnati Bengals, the 26-year-old told reporters he had been playing through an elbow issue since Week 9 of the regular season, but he doesn't expect it to require surgery and believes he just needs 'rest and recovery.'"
Allen himself added:
"There was a period obviously right after for a few weeks where it was pretty bothersome. But again it didn't affect me all that much. I just kind of felt like maybe I was trying to throw it a little differently mechanically, had to change a few things and got away a little bit from how I'm used to throwing the ball."
Now that he and the Bills are no longer in the postseason thanks to a loss to the Cincinnati Bengals in the Divisional Round, he is prioritizing health for his arm. In his stead, the Ravens backup quarterback will play in the Pro Bowl.
---
NFL fans bewildered by Josh Allen being replaced with Tyler Huntley
Not only was Tyler Huntley a backup quarterback, he wasn't an exceptional one. He did keep the Baltimore Ravens afloat while waiting for Lamar Jackson to return, but he didn't play well overall.
In total, he threw two touchdown passes all year, a fact many NFL fans pointed out.
The fact that Huntley made the Pro Bowl at all is surprising. The fact that he made it over several deserving candidates is even more surprising. Players like Justin Herbert, Jared Goff, Dak Prescott, Justin Fields, Aaron Rodgers and more would have been more appropriate.
Even the Ravens' starter Jackson would have made a lot more sense. There are quite a few good quarterbacks in the league, so it is a surprise to see a middling backup make it as an injury replacement.
Edited by Zachary Roberts