Deion Sanders knows as well as anyone in 2022 that one's decision to join the NFL is a life-long decision. Long after the final snap, players pay for the time they played with their health. While CTE is well-known to be an extremely high risk for former players, other injuries can linger as well.
While speaking on the 'Club Shay Shay' podcast, former NFL player Deion Sanders revealed that he had a dislocated foot for nearly two decades. The injury had put him around the mark of about 30 pills per day at one point. Here's how he put it:
"I had three surgeons for that. But it was turf toe, that's what started it. They told me my foot had been dislocated for 18 years. It starts hurting after a few hours. I have to keep the blood circulating to get movement out of it."
•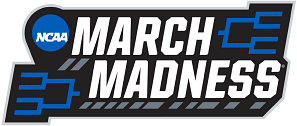 He continued, explaining that his foot may never fully heal:
"So like I can make it through like three quarters of a game. Then, after that, I'm on meds and everything. I'm limping. I got a little stroll at the beginning the game, but in the third quarter... you got to live with this forever. I think it's my new normal. I'm down to like seven pills a day. It was like 30-something pills a day."
How long did CB Deion Sanders play in the NFL?
The cornerback was drafted fifth overall in the 1989 NFL Draft. The cornerback played for five teams in his career, earning praise across the league for his work. From 1989-1993, he played for the Atlanta Falcons.
In 1994, Sanders played one season for the San Francisco 49ers and was put into the conversation for MVP and won AP Defensive Player of the Year, according to Pro Football Reference. In 1995, he joined the Dallas Cowboys. He played for the team until 1999.
At the start of the new millennium, the cornerback joined the Washington Redskins for several years for what was called the final year of his NFL career. However, after three full seasons off, the cornerback donned the shoulder pads as a member of the Baltimore Ravens in 2004 as a 37-year-old man.
He played until the end of the 2005 season, but it wasn't the last time he would set foot on the field. He is currently coaching college football and was recently hired to be the newest coach of the Colorado Buffaloes.
---
If any of the above quotes are used, please credit the Club Shay Shay podcast and H/T Sportskeeda.