Former San Francisco 49ers quarterback Colin Kaepernick announced on Wednesday that he has a new documentary releasing soon. Titled "Killing County," the three-part series, which will debut on Hulu on Feb. 3, will uncover the corruption of the Bakersfield Police Department in California.
The series takes aim at the current United States Speaker of the House, Kevin McCarthy, whose district includes the Bakersfield area. The community of over 400,000 residents is located just north of the city of Los Angeles.
•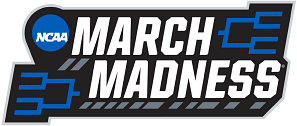 The trailer for the docu-series has fans of Colin Kaepernick excited to see what his newest venture will entail.
As the former San Francisco 49ers quarterback has said in the past, he is working on improving social injustices in the United States, and this Hulu series will touch on that.
The social media response to the new documentary has been favorable, with many saying that those who spoke out against him will wish he was still playing football after seeing what he has uncovered.
Others tweeted their support while saying that Kaepernick may have found his calling when it comes to producing documentaries like this one.
When did QB Colin Kaepernick last play in the NFL?
Colin Kaepernick was selected by the San Francisco 49ers as the 36th overall pick in the 2011 NFL draft. He spent his rookie season as the backup to veteran Alex Smith and threw just five passes all campaign.
In 2012, after Smith suffered a concussion, Kaepernick made his first NFL start. He took over the starting role and led the 49ers to an appearance in Super Bowl XLVII, where they lost 34-31.
In 2014, Colin Kaepernick signed a six-year contract extension with the San Francisco 49ers that was worth over $126 million. Heading into the 2016 NFL season, he had undergone three surgeries in the offseason and the team felt that he lost a significant amount of muscle mass. This led to him initially being the backup to Blaine Gabbert. He ended up making 11 starts in the 2016 NFL season.
The 49ers then hired Kyle Shanahan as head coach and as his offensive scheme didn't fit with Kaepernick's abilities, the team planned to release him.
But, in March 2017, he decided to opt out of his contract with the San Francisco 49ers. The 2016 season was the last time that he played in an NFL game. As to whether his ability or his politics is the deciding factor in Kaepernick's continued absence from the NFL is the subject of much debate.