Deshaun Watson returns to the field in Week 13 after being suspended for sexual misconduct allegations. He's missed the first 11 games of the season and part of his suspension was to take part in a mandatory treatment program.
Had he not done that or made no progress, things could have gotten messy. That doesn't seem to be the case, at least not publicly.
According to Adam Schefter and ESPN, one source said that Watson has been doing well with treatment:
•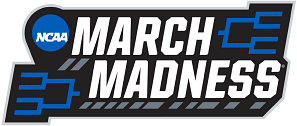 "He's been progressing well and he wants to continue with it, and they feel it's helping him. It's just sort of ongoing as needed and it'll be ongoing until it's not needed anymore. And I think it's given him a lot of help and support. But this could take a while."
Other NFL reporters aren't convinced. Michael David Smith tweeted:
"The first step in any kind of meaningful progress for a sex offender would be admitting what he did. Until he does that, I do not believe he has made progress."
Watson has maintained his innocence at almost every turn during this entire thing. The reporter believes that he can't possibly be making progress towards reform if he doesn't believe he needs to.
Watson will suit up against his former team, the Houston Texans, today.
---
Deshaun Watson accusers reportedly attending his return
Tony Buzbee acted as the legal representative for Watson's accusers. He invited all of the women who came forward to attend the first game Deshaun Watson will play in. It's likely to be a tough crowd for the Cleveland Browns and the accusers may want to experience or take part in that.
However, only about 10 of them will be in attendance. Others declined to attend, but it does look like the return to Houston will be at least a little more awkward for the embattled quarterback.
Watson's last game was played in a Texans uniform before he sat an entire year waiting for a trade and then being accused of sexual misconduct. The Browns went 4-7 in his absence. We will see how they get on with Deshaun Watson under center.
Edited by Zachary Roberts