Former controversial NFL wide receiver Antonio Brown is returning to football. The former NFL star will make his debut in arena football this weekend, on May 27, 2023. He is the owner of the Albany Empire who will face the Fayetteville Mustangs at MVP Arena in Albany.
While Brown is set to make his return back to the field after becoming an owner, he's reportedly looking to recruit former NFL quarterback and league MVP, Cam Newton. As per Rodger Wyland, Brown has had talks with Newton about him potentially joining the team.
•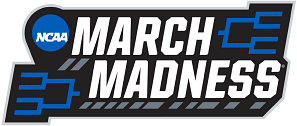 Wyland also reported the news that Brown would be making his return back onto the field as he confirmed with him the news himself.
"Seven time Pro Bowl WR Antonio Brown confirmed with me on Sunday that his first game playing for the Albany Empire will be Saturday May 27th at MVP Arena against Fayetteville. It's a game that will draw national headlines."
Brown and Newton last played in the NFL during the 2021-2022 season.
Brown notoriously walked off the field during the Tampa Bay Buccaneers game against the New York Jets on January 2, 2022. As a result of his on-field behavior, he was released by the Bucs and hasn't played in the NFL since.
Meanwhile, Newton last played in the league in 2021. He played in five games for the Carolina Panthers as they were dealing with injuries at quarterback that season.
Newton lost all five games that he started and wasn't signed to an NFL team last season.
Cam Newton worked out in front of multiple teams this off-season with hopes of returning to the NFL
In March, Cam Newton displayed some of his throwing skills in a private workout in front of NFL teams at Auburn's Pro Day. Newton threw over 30 passes to Auburn prospects, as he looked to wow the eyes of NFL scouts and coaches.
Newton announced the news himself on Twitter:
"Tell me how these randoms keep getting jobs. Don't worry about it, I'mma show you. I can't wait to show you. Ahhh, I love it. I've seen a lot of people toying the idea, and it's official. I will be throwing at Auburn's pro day Tuesday. Ain't 32 motherf**kers better than me, you dig?"
As of right now, Newton remains unsigned and it doesn't seem like there is much optimism that he may return to the NFL anytime soon.
If Newton wants a chance to return to the NFL, he may have to play in a smaller league such as the Arena Football League first.
It will be interesting to see where Cam Newton ends up next.