The pre-season's Pro Football Hall of Fame Game pitted the Cleveland Browns against the New York Jets last week. The 2023 class was later admitted at Canton, Ohio, on Saturday, August 5.
The time has now come to think ahead towards the upcoming set of icons who could join the most exclusive group in the NFL, now that another set of players have been inducted into the 2023 Pro Football Hall of Fame class.
A player must have been retired for at least five years in order to be qualified. Hall of Fame-bound players like Tom Brady and J.J. Watt who left the league after the 2022 season are therefore ineligible until 2028, assuming neither returns to the league before then.
•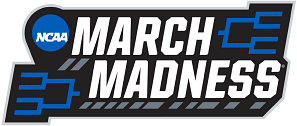 There are a few notable figures who are eligible, but haven't made it yet. They will now face fierce competition from the players who will qualify for the first time next year.
Pro Football Hall of Fame Class of 2024: First-time eligible players
Andrew Luck, Quarterback
Antonio Gates, Tight End
Brandon Marshall, Wide Receiver
Derrick Johnson, Linebacker
Eric Berry, Safety
Haloti Ngata, Defensive Tackle
Jamaal Charles, Running Back
Josh Sitton, Offensive Guard
Julius Peppers, Defensive End
Kyle Williams, Defensive Tackle
Max Unger, Center
Pro Football Hall of Fame Class of 2024: Class of 2023 finalists
These athletes were all finalists for the 2023 class but were not selected. In 2024, they will be reviewed once more:
Andre Johnson, Wide Receiver
Darren Woodson, Safety
Devin Hester, Wide Receiver
Dwight Freeney, Defensive End
Jared Allen, Defensive End
Patrick Willis, Linebacker
Reggie Wayne, Wide Receiver
Torry Holt, Wide Receiver
Willie Anderson, Offensive Tackle
Other NFL greats that could be in the Hall of Fame Class of 2024
Albert Lewis, Cornerback
Al Wistert., Offensive Tackle
Art Powell, Wide Receiver
Eddie Meador, Cornerback
Joe Jacoby, Offensive Tackle
Ken Anderson, Quarterback
Maxie Baughan, Linebacker
Otis Taylor, Wide Receiver
Randy Gradishar, Linebacker
Roger Craig, Running Back
Sterling Sharpe, Wide Receiver
Steve McMichael, Defensive Tackle