Kyle Shanahan comes from an illustrious coaching family tree, largely thanks to his legendary father, Mike Shannan. As such, the younger Shanahan was in and around football from his younger years, and he always knew what he wanted to become. Even as a wide receiver on the once-dominant Texans Longhorns team, he had aspirations of coaching in the NFL.
Thus, following his graduation from the University of Texas, Austin, he became a graduate assistant to coach Karl Dorrell at UCLA. The young Shanahan made an impression at UCLA, and he soon accepted an offer to become an assistant offensive quality control coach for the Tampa Bay Buccaneers.
The rest, as they say, is history, and Shanahan has risen through the ranks to become the coach of the San Francisco 49ers and a regular in the NFL playoffs.
•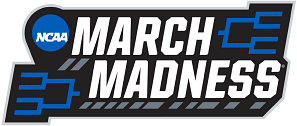 As an NFL coach since 2004, it's not surprising that Kyle Shanahan has built up impressive coaching skills over the years. His coaching pedigree includes well-known names such as Matt LaFleur and Mike McDaniel. Superb coaching prospects are on the rise, thanks to the impressive coaching minds of Zac Taylor and Robert Saleh.
The Kyle Shanahan coaching tree continues to grow, and the NFL has excellent continuity. It demonstrates that excellence is rewarded and that great coaches are not afraid to groom even greater successors.
How are Kyle Shanahan's San Francisco 49ers doing?
Kyle Shanahan got his first head coach gig in 2017 when he left his Atlanta Falcons offensive coordinator role to take on the head coach job at the San Francisco 49ers. The job was daunting, as the 49ers had fallen through hard times.
His first year was lackluster, as the 49ers missed the playoffs no thanks to a 6-10 record. In the 2018 season, the 49ers finished with a worse record at 4-12, but it was clear that progress was being made with the team culture.
The 2019 NFL season was his first winning season with the 49ers, culminating in a Super Bowl appearance, which he, unfortunately, lost to the Kansas City Chiefs. The following season, Shanahan and his team had their third losing season in four years, giving the appearance that the previous year's Super Bowl appearance was a fluke.
However, in the 2021 NFL season, Shanahan and his side went to the conference finals, where they lost to eventual Super Bowl champions, the Los Angeles Rams. That was a bitter pill to swallow, but Shanahan is already on his way to the playoffs to see if he can go one better than last year's heartbreaking conference finals loss.
What is Kyle Shanahan's overall NFL head coaching record?
Kyle Shanahan currently holds an overall record of 48-42 in 90 regular seasons of NFL games in which he acted as the head coach. The University of Texas alum is one of the league's best offensive-minded coaches, and he is currently leading his squad to yet another postseason appearance. He has his work cut out for him, but if there's one thing we've learned about Shanahan, it's that he rarely gives up.