Rob Gronkowski was courted for an NFL return all year, especially by Tom Brady. With the Tampa Bay Buccaneers struggling, Brady and company needed help. Despite that, the future Hall of Fame tight end ignored the calls.
Speaking on the "Let's Go!" podcast, Gronkowski said that it was the sheer volume of hits he took that forced him to ignore the requests for a return:
"I'm smart guy, though. I take years off because it is a beating though. I mean, that's what I don't miss Jim. Well, you asked what do I miss? I definitely missed the guy but it was the beating though you know, I'm blocking 280 pounders behind the big and crucial heads."
•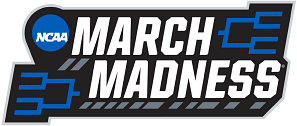 He also added that Brady wouldn't know the physicality of the tight end position since he's a protected quarterback. This may be why he didn't get that Gronkowski wanted to stay off the field:
"And I know Tom doesn't really think anything about it because he's not taking those hits and he's wondering 'why oh, why are you not full speed? Why aren't you going full speed? Well, Why aren't you playing?' Well Tom guess why man? It's when you get hit a lot. I mean it can kind of you know, start dragging you down a little bit and your body heals. So you take years off Tom. That's all."
Gronkowski played 11 seasons in total, but his retirement after the 2021 season was not his first. He also retired after the 2018 season but returned to Brady and the Bucs in 2020 to win the Super Bowl.
---
Will Tom Brady follow Rob Gronkowski and retire next?
After a brief retirement last offseason and a poor showing in the Wild Card round, there's a lot of speculation about Tom Brady's future.
He did not have a good campaign, at least not by his standards. However, retirement doesn't seem to be on his mind. He didn't stop to take it all in after Monday's loss and has said he wasn't considering it before.
He'll be a free agent, so he can go where he wants, so retirement is probably not an option for him at this point.
Edited by Zachary Roberts