Damar Hamlin is a second-year safety for one of the best teams in the NFL, the Buffalo Bills. Hamlin went through a lot to make the league, and since doing so, he has hardly missed a game for the Bills.
While he was hardly involved in key defensive snaps for the Bills in his first season, Hamlin found his niche in his sophomore campaign.
Damar Hamlin's net worth
•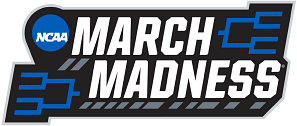 Damar Hamlin is an NFL player managed by Vantage Management Group. He was drafted into the league by the Buffalo Bills as the 212th overall pick of the 2021 NFL Draft. Sources say that Damar Hamlin is worth an estimated $1 million.
This net worth is an accumulated salary earned playing for the Buffalo Bills in the NFL and endorsement deals. It is important to note that low-draft picks typically earn significantly less than their higher-draft-pick counterparts. Hamlin falls under the former and you will see what he's set to earn in a bit.
Damar Hamlin's NFL contract
Upon getting drafted by the Buffalo Bills in the sixth round of the 2021 Draft, Hamlin was offered a 4 yr(s) / $3,640,476 rookie deal. His rookie deal is the standard deal offered to a sixth-round draft pick. Hamlin's first NFL contract also included a $160,476 signing bonus, which doubled his guaranteed money.
His contract saw him earn a base salary of $660,000 in his first season with the Bills. He is set to earn a further $825,000 this season (his second year as a Pro). He will also earn $940,000 in his third season and $1,055,000 in his fourth and final year on his current contract. Hamlin will be an unrestricted free agent in 2025.
Damar Hamlin's career stats
Hamlin has spent the entirety of his young NFL career with one of the best franchises in the league, the Buffalo Bills. You only sometimes find young prospects competing for a championship as soon as they step into the NFL. Thankfully, Hamlin is one of the few taking the opportunity.
At this point in his career, Hamlin has put up a decent stat line. This season, the second-year safety has 93 tackles (65 solos, 28 assisted), 1.5 sacks, and one forced fumble. The future looks promising, and we hope Hamlin recovers quickly.
As of April 18, 2023, Damar Hamlin has been cleared to make his NFL return, Bills GM Brandon Beane announced in a press conference.