Kellen Winslow II was once one of the NFL's top tight ends, playing nine seasons, four of which were with the Cleveland Browns. However, the son of Hall of Fame tight end Kellen Winslow Sr. was sentenced to 14 years in prison in 2021. Winslow II was convicted of sex crimes against five women, including the 2018 rape of a homeless woman and the rape of an unconscious woman in 2003.
The former Pro Bowl player is now seeking a reduced prison sentence from a California court due to various brain injuries in his football career. Kellen Winslow II's legal team said that he had suffered in excess of one thousand hits to his head while playing and practicing. As a result, the hits gave him brain injuries that led him to commit those sex crimes.
•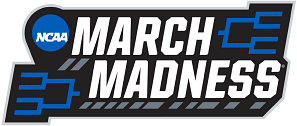 His laywers also cited a 2005 motorcycle accident that added to his head trauma. The former University of Miami star's petition asserts that the new criminal justice laws are retroactive. Winslow said that he can now benefit from "a resentencing hearing in the interest of justice." He focused specifically on the 2003 case when he was 19 and the woman who accused him was 17.
He mailed his habeas corpus petition in November from the state prison in Tehachapi, California. Winslow wrote the petition by hand and cited chronic traumatic encephalopathy, a disease linked to head trauma in football.
Winslow II wrote:
"Petitioner contends he suffered physical trauma as a result from mild traumatic brian (sic) disorder, as well as potentially CTE. and this trauma was a contributing factor in the commission of the offense. ... Petitioner now seeks a remand for resentencing based on AB 124. Petitioner argues because physical trauma contributed to the offenses … the court is required to impose the lower term (of the sentencing considerations)."
For the once-great NFL tight end, AB (Assembly Bill) 124 could help him to have his sentence dropped.
---
What is AB 124 and how can it help Kellen Winslow II?
AB 124 was a criminal justice reform measure signed in 2021 by California Gov. Gavin Newsom. It is intended to aid criminal defendants who had previously endured "psychological, physical, or childhood trauma, including, but not limited to, abuse, neglect, exploitation, or sexual violence."
The law necessitates or fosters this consideration during plea bargaining, sentencing or resentencing. This was done in an effort to factor in the trauma a person went through before being arrested that may have assisted their crimes.
Time will tell if Kellen Winslow II can have his sentence reduced because of his petition and AB 124.
---
If you use any of the above quotes, please credit USA Today and H/T Sportskeeda
Edited by Joseph Schiefelbein