Patrick Mahomes is a two-time Super Bowl champion and NFL MVP. His younger brother Jackson has also made a name for himself over the last few years, and it hasn't always been for the right reasons.
On Wednesday, Jackson was arrested in Kansas City in connection with an incident that occurred in February. Weeks after his brother Patrick won the Super Bowl, Jackson allegedly grabbed a restaurant owner in Overland Park and kissed her without her consent.
He has since been charged with three felony counts of aggravated sexual battery and a fourth misdemeanor count of battery. He was later reportedly released on a $100,000 bond, according to TMZ.
•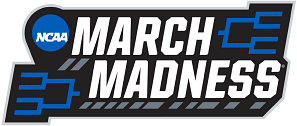 The Texas native, who grew up playing sports just like his brother and father, Patrick Sr., was a star on the basketball court. He excelled at Whitehouse High School in Texas, but didn't pursue a collegiate career in the sport.
According to an article by Lisa Gutierrez and Mike Hendricks in The Kansas City Star, he said that he didn't love playing basketball enough to pursue it at the collegiate level.
But Jackson Mahomes has made a name for himself in the social media realm. He is known for his TikToks which he typically posts before and after Kansas City Chiefs games.
In 2021, Jackson made headlines after performing a TikTok dance on the sideline memorial for Washington's Sean Taylor at FedEx Field.
While he claimed he was told to stand there, NFL fans weren't happy with the lack of respect he showed toward the late Taylor. Confronting opposing NFL teams' fans and pouring water on them are some of the other incidents Jackson has been involved in.
When it comes to the recent aggravated sexual battery case, the Mahomes family is yet to comment on the situation, but Jackson's lawyer has maintained that he did nothing wrong.
What does Jackson Mahomes do for a living?
Jackson Mahomes has made a living off of social media. The 22-year-old has over one million followers on TikTok, 36,000 followers on Twitter and over 200,000 followers on Instagram.
Jackson Mahomes graduated from the University of Missouri-Kansas City in May 2022 with a bachelor's degree in marketing. He tweeted last summer that he would need to begin looking for a job.
Besides his role as a social media influencer, he also owns his own merchandise line called "Unathletic" which he launched in 2020. But it doesn't appear that he has any other career endeavours since his graduation last spring.