Kirk Cousins is a veteran NFL quarterback who has been around the league since 2012. Cousins was selected by the then-Washington Redskins as the 102nd overall pick in the fourth round of the 2012 NFL Draft.
Cousins then bided his time as a backup in the first three seasons of his career. In the 2015 NFL season, he truly broke out as a starter. Cousins was pretty decent as a starter, as the Michigan State University alum put up a stat line of 4,166 passing yards, 29 passing touchdowns, and 11 interceptions.
Cousins made his first postseason appearance as a starter for the Redskins the following season, during which he was eliminated in the wildcard round by the Aaron Rodgers-led Green Bay Packers.
•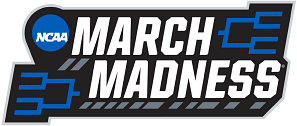 Cousins played one more season in Washington before he packed his bags to move across the country to Minnesota. He signed with the Minnesota Vikings and played some of the best football of his career. He had a career year in 2020, which happened to be when he reached the postseason with the Vikings for the first time.
He performed better this time as Cousins led the Vikings to a win against the New Orleans Saints in the NFC Wild Card game. Unfortunately, for Cousins and the Vikings, they fell in the next round to the San Francisco 49ers.
That gives Cousins a 1-3 record in the playoffs in his NFL career. Cousins has also amassed a passer rating of 86.6 with 774 yards, three touchdowns and a single interception in four playoff games in his career.
---
Kirk Cousins' Fantasy Outlook
The Minnesota Vikings gave Kirk Cousins all he needed for a successful 2022 NFL season, and the veteran QB didn't disappoint. Backed by his All-Pro receiver, Justin Jefferson, Cousins proceeded to have a late-career resurgence under center for the Vikings. He helped lead the Vikings to a fantastic 13-4 record, which helped them win the NFC North Division and qualify for the postseason.
Vikings fans will hope that "Iced Out" Kirk appears in their NFC Wild Card Playoff game against the New York Giants rather than the Kirk that played in their blowout loss to the Green Bay Packers. Cousins has been a solid pick in the NFL Fantasy League all season long, and he ended the season as the ninth-highest-scoring QB.
---
How is Kirk Cousins performing this season?
Kirk Cousins is having a solid 2022 NFL season, which saw him selected to the Pro Bowl for the fourth time in his career. The veteran QB is putting up a stat line of 4,547 passing yards, 29 touchdowns, and 14 interceptions for the regular season.