With rumors of Aaron Rodgers joining the Jets being a major topic of conversation this offseason, the Packers star is in California. The 39-year-old quarterback was last seen in Orange County for his annual celebrity flag football game. Also in attendance were Lions quarterback Jared Goff and Bills superstar Josh Allen.
The four-time NFL MVP has been known to show up at celebrity games like this in years past. He was spotted at a charity flag football game last April that was put together by former NFL quarterbacks Carson and Jordan Palmer.
The Super Bowl XLV MVP had a day to forget, throwing an interception and having it returned for a touchdown.
•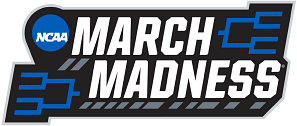 The 10-time Pro Bowler finished his 18th season as the starting quarterback for the Packers, but it seems that was likely his last. Green Bay president and CEO Mark Murphy addressed the story of Rodgers speaking to the Jets after getting permission to do so.
Murphy was also asked if there was a situation where he is still under center for the franchise in the upcoming season. Murphy's reply was:
"Yeah. I mean, unless if things don't work out the way we would want, yeah. He's obviously a great player. Four-time MVP. But I think it's trying to find what he wants and what we want, and hopefully, we can find a win-win situation."
Aaron Rodgers threw for 3,995 yards, 26 touchdowns, and 12 interceptions in all 17 starts for the Green Bay Packers in the 2022 season. He finished seventh in touchdowns and tied for seventh in interceptions last season. It wasn't a season that he would look back at very fondly.
---
Will Aaron Rodgers become a New York Jet this offseason?
There have been multiple reports that both the Packers and the New York Jets have agreed to terms on a trade involving Rodgers. Yet, that's not the case as the veteran signal-caller is yet to speak on the matter of his NFL future.
A potential trade to the Jets would give the franchise a quarterback that could lead them to the playoffs for the first time since the 2010 season.
We'll see this offseason if Aaron Rodgers will be playing in a new uniform, versus Allen and the Buffalo Bills, in the 2023 season.
---
If you use any of the above quotes, please credit NFL.com and H/T Sportskeeda.
Edited by Akshay Saraswat