Running back used to be regarded as a premium position in the NFL until quarterbacks took control of the field. The position was filled by some of the greatest and brightest talents in the game, including Frank Gifford of the New York Giants, Gale Sayers of the Chicago Bears, Jim Brown of the Cleveland Browns and Paul Hornung of Green Bay.
These legends paved the way for subsequent running back generations, who elevated the position even further. Although running has always been a crucial component of the game, football has evolved to where it is challenging to compare players from different eras.
•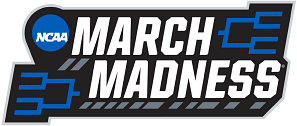 The National Football League is almost a century old, and today we will take a look at the seven best running backs in its history.
#1, Jim Brown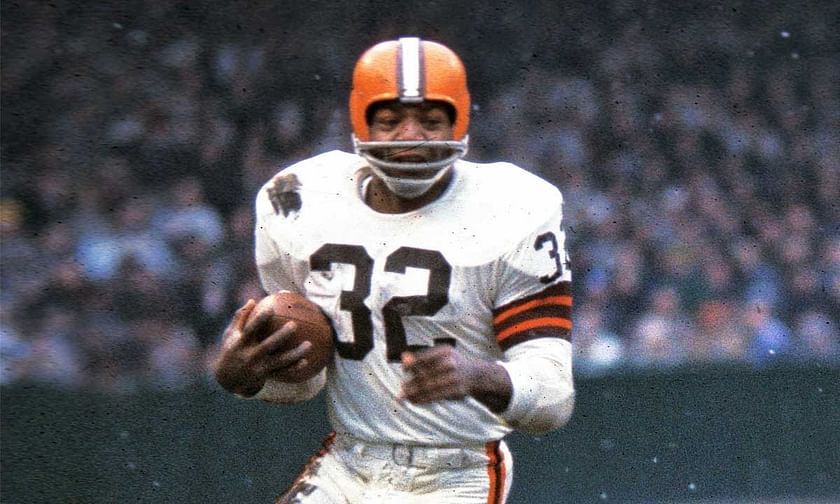 Jim Brown is possibly the greatest professional athlete to ever play in the NFL. He was a four-sport collegiate star who played in just nine seasons of his spectacular, if brief, NFL career in Cleveland.
Brown earned three MVP awards in nine seasons and led the NFL in rushing eight times because he was just larger, quicker and stronger than anybody else in his day.
He is still the only athlete with a lifetime average of more than 100 running yards per game. Someone with Brown's skill set would be too much to handle even in today's game.
#2, Walter Payton
Even during his 13 years in the NFL, Walter Payton was somewhat exceptional. He ran for more than 1,000 yards in 10 of those seasons, was selected to nine Pro Bowls and was named MVP in 1977.
Even though Payton wasn't the largest running back to ever play the game, he was likewise well ahead of his time. He amassed more rushing yards (over 16,000) and throwing yards (over 4,500) at the time of his retirement than any other non-receiver at the time.
#3, Barry Sanders
Barry Sanders possessed the same amount of grace as any running back to ever play in the NFL despite being tiny. No other running back may ever be able to equal his quick stops and direction changes.
He only chose to play 10 seasons, but during those 10 years, he was the league's top rusher four times and made the Pro Bowl each year.
During his second-to-last season, 1997, Sanders was also named MVP. If Sanders had played just one more season and maintained his 1,500-yard average throughout the course of his 10 years in the league, he would have retired as the all-time top rusher.
#4, Emmitt Smith
Emmitt Smith is among the greatest running backs of all time as he holds the league record in rushes. He also holds the records for most rush attempts and touchdowns.
He played for 14 seasons, which is a lot longer than the average NFL running back's career. Smith, though, was undersized, thus it is remarkable that he showed such durability. He also won MVP honors in 1993 and was a key contributor to the Cowboys winning three Super Bowls.
You might also like: Is Joey Bosa a free agent? 3 NFL Landing Spots for the Chargers LB
#5, Eric Dickerson
Eric Dickerson, at 6-foot-3 and 220 pounds, was simply too powerful and swift to control. He led the NFL in rushing four times, including the year he amassed 2,105 yards in a single season, breaking both the all-time and rookie records.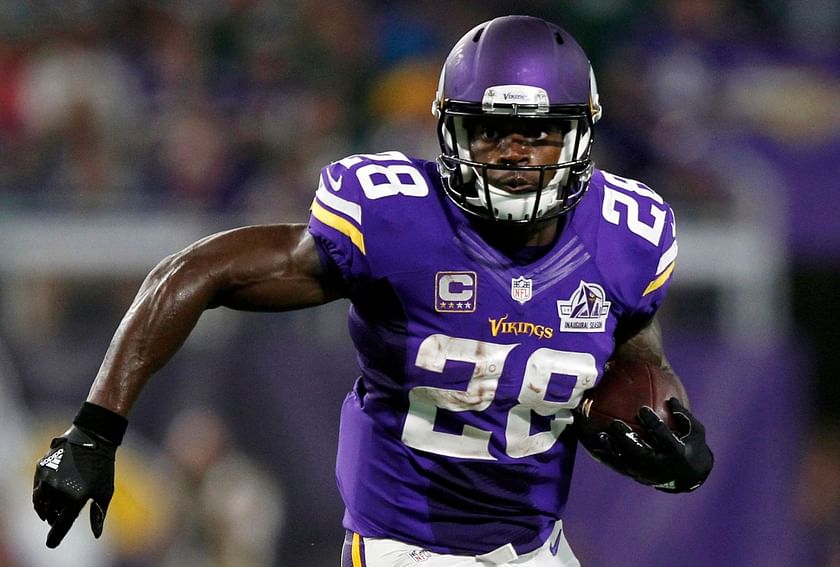 Without a doubt, Adrian Peterson is among the game's most physically talented running backs. He had an instant effect as a rookie, winning Rookie of the Year and setting a league record by running for 296 yards in a single game.
The 2012 season saw Peterson win the MVP award after coming within nine yards of breaking the all-time single-season rushing record. He later led the league in rushing three times.
#7, Marshall Faulk
Marshall Faulk is one of the few running backs to receive MVP awards in the modern era. He also won the award for offensive player of the year three years in a row while playing a significant role in the "Greatest Show on Turf."
Faulk was virtually unstoppable as both a runner and a pass-catcher for the Rams during those years. He was chosen for seven Pro Bowls and is still the only player in NFL history to have amassed more than 12,000 rushing yards and 6,000 receiving yards.
Edited by Joseph Schiefelbein