Ohio State have developed many quality football players through their program, with a number of them making the list of the top 10 NFL players from Ohio State in 2022.
The Buckeyes have won eight national championships at the collegiate level, although only two of those have come since the new millennium.
Defensive stars have been the modern success stories of the program, with a number of them featuring in this selection of the top 10 NFL players from Ohio State who are active in 2022.
•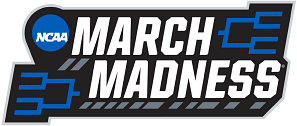 Of the 62 Ohio State alumni currently signed to NFL contracts, selecting the 10 best was difficult.
Below, the final rankings of the crop of 2022 will be listed, with the order of the top 10 NFL players from Ohio State determined.
Who are the current top 10 NFL players from Ohio State?
10. Justin Fields, QB, Chicago Bears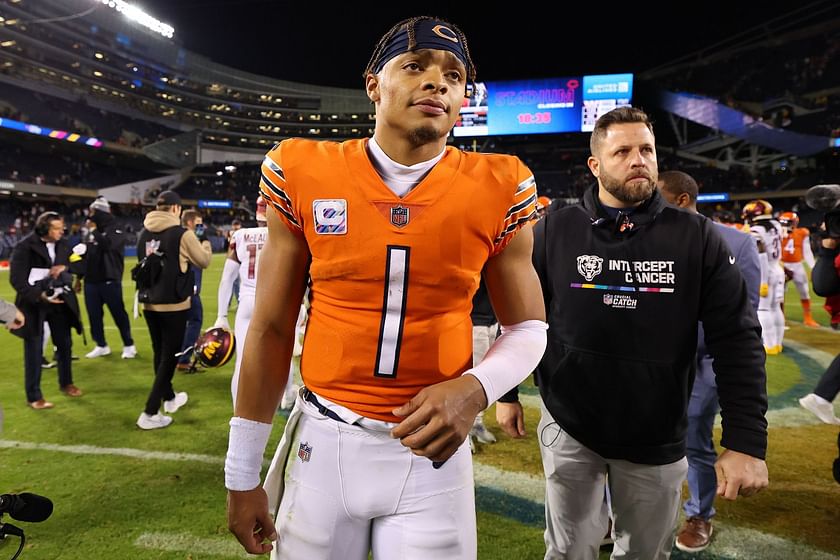 Justin Fields leads off Sportskeeda's' list of the top 10 NFL players from Ohio State in 2022, despite having not yet played his best football with the Chicago Bears.
Fields was drafted as the savior for a franchise that has yet to do anything of note since reaching the Super Bowl in 2006.
A dynamic quarterback with Ohio State, Fields'' talent is limitless. He can be one of the elite players at the position; he just needs better protection.
Fields has already thrown for 1048 yards in seven games in his second year as a starter. He has also thrown five touchdown passes, just two short of his career best. Fields leads the NFL in average yards per completion, with 13.8. If Justin Fields is to rise to the rankings of the top 10 NFL players from Ohio State next year, he needs to let the ball go sooner.
He was sacked 36 times in 2021 and has already been grounded 27 times in 2022; this can't' continue.
9. Chris Olave, WR, New Orleans Saints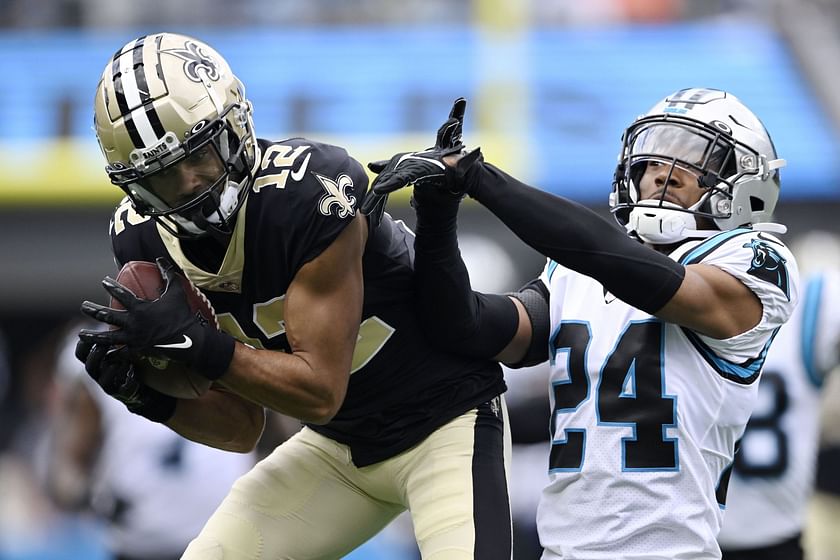 Chris Olave arrived in the NFL as one of the highest-rated receiving prospects in the 2022 draft class.
Having achieved success with Ohio State as a fast, reliable receiver, Olave was selected by the New Orleans Saints.
Being able to learn from Michael Thomas is a priceless experience for Olave, who has started well in Louisiana.
He has caught for 495 yards in four starts, scored two touchdowns, and registered 19 first downs.
These are promising numbers for a rookie, and the potential of the former Buckeye is clear.
His best skill is route running, with his uncanny ability to get open causing defenses real problems in the NFL. It's' unsurprising that the Saints have targeted him a lot to secure first downs, with his average yards per reception coming in at 8.8.
8. Ezekiel Elliott, RB, Dallas Cowboys
Ezekiel Elliott would have been ranked far higher on this list of the top 10 NFL players from Ohio State had it not been for his declining form.
In natural talent, there are few better than the Cowboys running back.
He emerged out of Ohio State as a generational back, but the incredible workload in the Dallas offense appears to have burnt him out.
Having rushed for 1,631 yards and 1,434 yards in his first and third NFL seasons, respectively, many saw Elliott as the second coming of Emmitt Smith.
Contract disputes and a change in style on offense for the Cowboys have severely limited his production.
In 2018 he started 15 games and had league-leading 304 rushing attempts. In 2021 he started 17 games and only had 237 rushes.
A three-time Pro Bowler and a one-time selection to the All-Pro first team, Elliott is very much living on a past reputation.
He needs a change of offensive scheme that favors a solo running back, and then he could rise back up the list of the top 10 NFL players from Ohio State.
7. Marshon Lattimore, CB, New Orleans Saints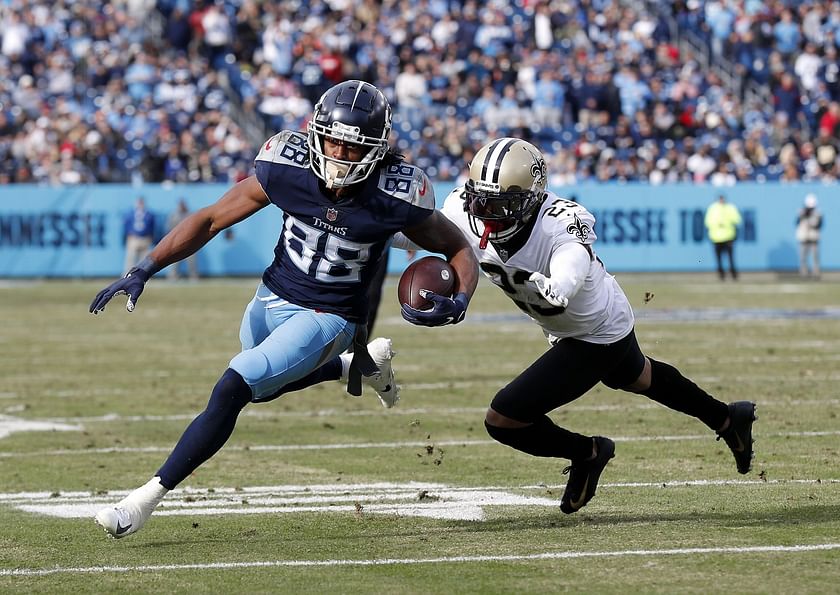 Marshon Lattimore is a defensive star in the NFL. He has made four Pro Bowls and has been selected as the Defensive Rookie of the Year.
There aren't many better cornerbacks in terms of defending against passes than the New Orleans Saints star.
Offensive coordinators look at Lattimore, standing at only 6ft, and think there is an opportunity. In reality, there isn't.
Nobody defends the ball better than Lattimore. He has an innate ability to make life difficult for receivers, especially those bigger than him.
In 78 NFL starts, he has 76 successful pass defenses. That is staggeringly impressive. In 2021 he made three interceptions as he made a third successive Pro Bowl appearance.
6. Chase Young, DE, Washington Commanders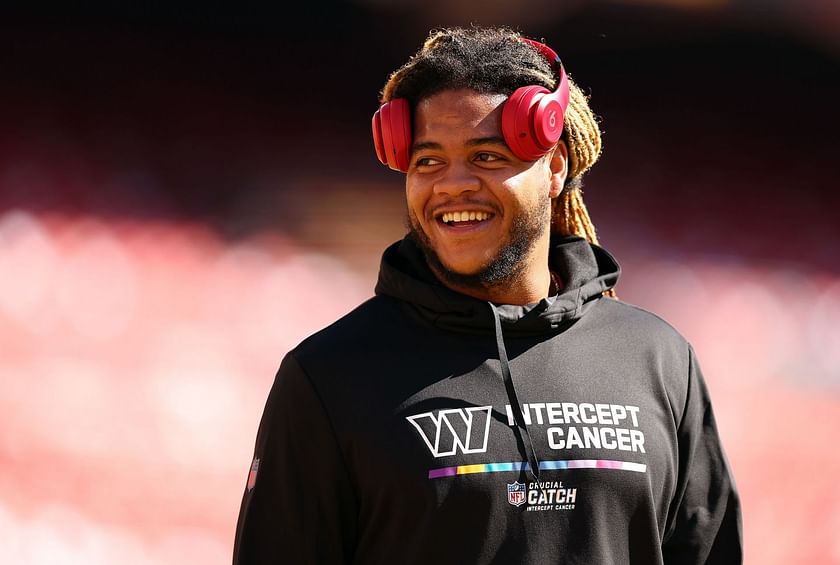 Chase Young should be placed higher on 2022's' list of top 10 NFL players from Ohio State, but injuries have dramatically halted his progress.
He burst onto the scene with Washington as a wrecking ball of a defensive end. He was awarded the Defensive Rookie of the Year trophy in his rookie year and was nominated to the Pro Bowl.
His return of 7.5 sacks in 15 games was alarmingly good for a player so young, and his four forced fumbles made the Commanders'' defense a real threat.
After just nine starts in his second year, Young suffered a serious knee injury that has kept him out ever since. A torn ACL is difficult to recover from, and we will need to see if Young has lost any of his explosive power off the edge.
A healthy Chase Young in 2023 would make the top 3 of a top 10 NFL players from the Ohio State list, and we all hope his fitness woes are behind him because he is a prodigious talent.
5. Denzel Ward, CB, Cleveland Browns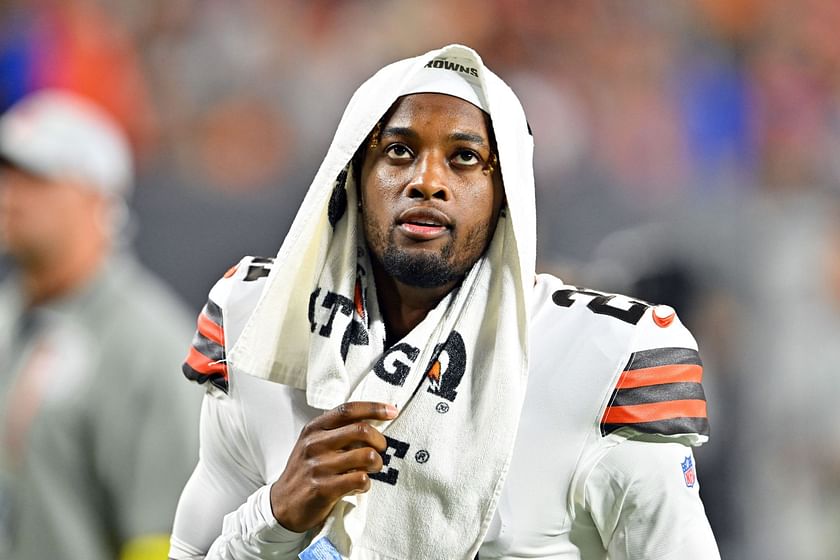 Denzel Ward was a Pro Bowler as a rookie and has been a lock corner ever since.
Like Marshon Lattimore, Ward is also an expert at playing the ball, and he has 56 successful pass defenses in 56 NFL starts.
His career trajectory is remarkably similar to Lattimore's. Still, there is perhaps a slightly bigger upside that places him better on this list of the top 10 NFL players from Ohio State in 2022.
In 2022, Ward hopes to make his third Pro Bowl, and he has already recorded six successful pass defenses in five games.
Ward also has physicality on his side, making 169 solo tackles throughout his five-year NFL career, and he locks down one side of the Cleveland Browns'' backfield.
4. Joey Bosa, LB, Los Angeles Chargers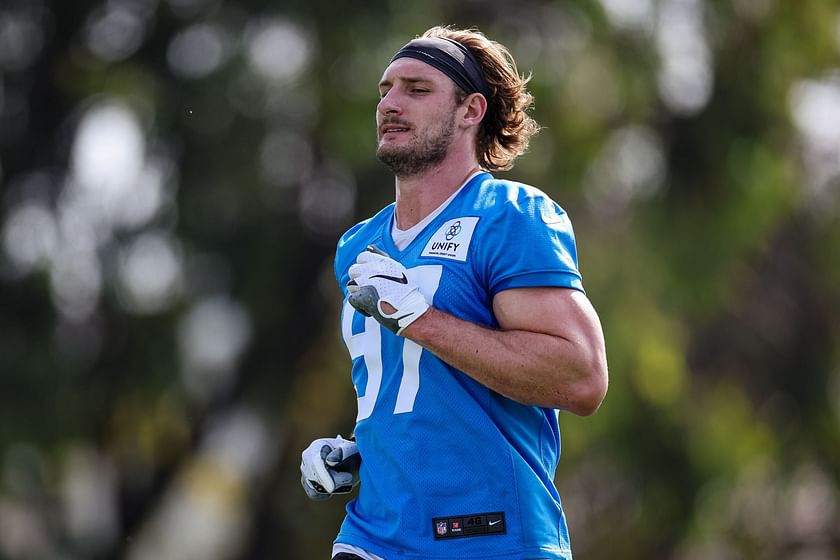 Joey is the first Bosa brother to be named on this list. He has been incredibly consistent since being drafted by the Los Angeles Chargers in 2016.
He won the Defensive Rookie of the Year award and has since been named to four Pro Bowls.
2021 was one of his best years, as he recorded 10.5 sacks and seven forced fumbles.
He was a monster from the outside linebacker position and was expected to form a gruesome partnership with Khalil Mack in 2022.
Injuries haven't been kind to the elder Bosa in 2022, as he has made just two starts. However, he has one forced fumble, 1.5 sacks, and four QB hits in such a limited time on the field.
Bosa is one of the NFL's best defenders and deserves his spot here. It's' unfortunate that he has a younger brother who is perhaps a once-in-a-generation pass rusher.
3. Michael Thomas, WR, New Orleans Saints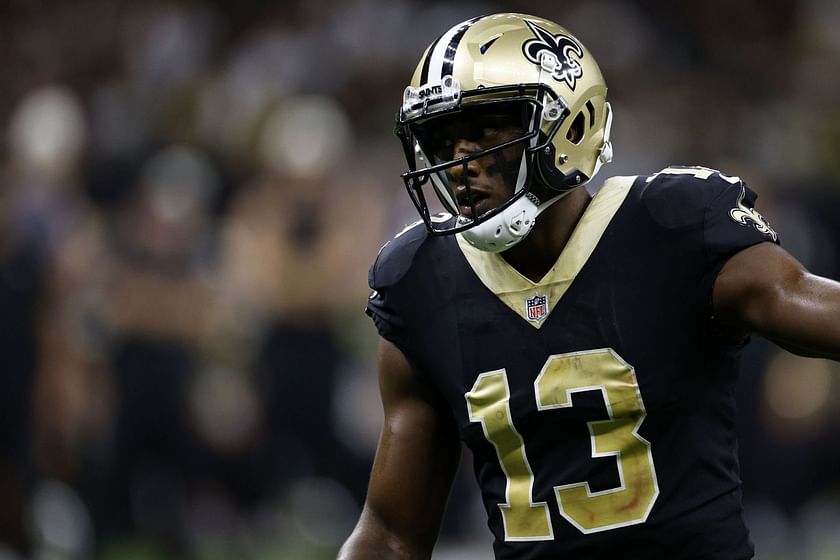 The best offensive player out of Ohio State who is currently active is undoubtedly Michael Thomas. He brings up third place in Sportskeeda's' list of the top 10 NFL players from Ohio State, narrowly missing out on the second position.
2021 was heart-breaking for Thomas as he missed the entire year with an ankle injury, but before that, he was prolific.
2019 saw him selected to the All-Pro first team for the second time as he led the league in receptions, yards, and yards per game.
Many people fear Thomas' best days are behind him due to injury. However, his 2022 season started well.
He caught for 171 yards and three touchdowns in three starts, averaging 7.8 yards per target. Injuries have again derailed him, but he remains a productive offensive weapon.
2. Cameron Heyward, DT, Pittsburgh Steelers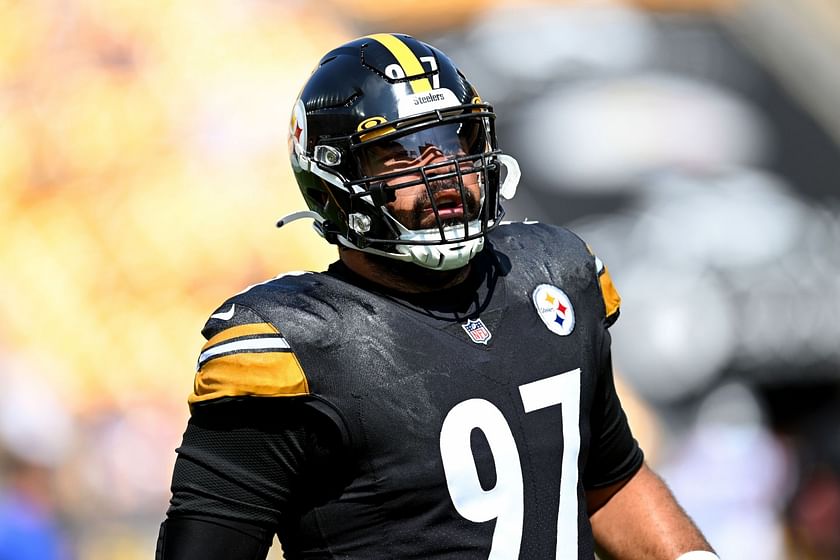 Former Buckeye Cameron Heyward has been incredible in the NFL.
His career has spanned 12 seasons, during which he has been named to the Pro Bowl five times and made the All-Pro first team three times.
Despite being a rather bulky defensive tackle, Heyward has used that to his advantage, dominating more slender offensive lines.
In 2021 he was able to record 10 sacks from the DT position, which was a massive help to a Steelers defense that needed to make up for a slack offense.
In 138 starts, Heyward has 70 career sacks and 356 solo tackles. He is fantastic at stopping rushing plays, too, utilizing his power.
Despite now being 33, he is still reliable, making seven appearances so far in 2022, and he has two sacks to show for it, as well as one forced fumble. Heyward remains a defensive powerhouse and one of Ohio State's greatest triumphs.
1. Nick Bosa, DE, San Francisco 49ers
Not only is Nick Bosa the #1 selection in this list of the top 10 NFL players from Ohio State, but you could also quite easily make a case for describing him as the best non-QB in the sport.
Bosa has been a domineering presence on a consistently good San Francisco 49ers defensive line.
His arrival has coincided with the team's greatest period of sustained winning dating back to the days of Joe Montana.
You can't stop Nick Bosa. In 2021 he made 15.5 sacks and led the league in tackles for a loss.
2022 has already seen him hit seven sacks in six games, which puts him on course for a career year. In just six appearances in 2022, he already has 17 QB hits.
Offenses are petrified of the younger Bosa brother, and with good reason. If he can stay healthy, he could be in line to take the franchise record for sacks by the time he is done in San Francisco.