After missing two matches with a sprained throwing shoulder deep into the regular season, Jalen Hurts is finally fit to play against the New York Giants. He is now anticipated to start at quarterback tonight.
The Philadelphia Eagles have a perfect 2-0 record against their NFC East foe, the New York Giants, who will be in town tonight. Additionally, they are the NFC's top seed.
•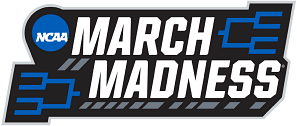 The Giants have improved since their five consecutive losing campaigns to reach the postseason under head coach Brian Daboll's debut season. However, in light of New York's recent 31-24 victory over the Minnesota Vikings in the Wild Card round, Jalen Hurts and the Eagles may find this game more challenging than the two regular-season games because more is at stake here.
Pro Bowl quarterback Jalen Hurts was afforded a week's rest to further rehabilitate from a right-throwing shoulder sprain that cost him two matches (both defeats) and hindered him in the Eagles' last regular-season game against the Giants.
The battle of the QBs? Jalen Hurts vs. Daniel Jones
Jalen Hurts was included in the MVP discussion before suffering a shoulder injury that caused him to sit out two games at the end of the season. Hurts completed 67% of his passes and accumulated 3,701 passing yards, 760 rushing yards, 35 scores, and six INTs by the end of the regular season.
In the same light, Daniel Jones had a 67% completion percentage, 3,205 yards passing, 708 yards rushing, 22 TDs, and five INTs at the end of the season.
No one anticipated the Giants to make the playoffs; thus, the season has already been a tremendous success for QB Daniel Jones and the squad. However, after suffering a humiliating loss to the Tampa Bay Buccaneers in last season's playoffs, the Eagles' season could be a lost cause if they suffer another postseason first-game defeat.
Daniel Jones has been essential to the Giants' resurgence. From 2019 to 2021, he was the third-most vulnerable to turnovers as a thrower; this campaign, he is inside the top 2 for the fewest turnovers in the NFL. Last Sunday, Jones further created NFL postseason history by being the first player to have more than 300 yards passing, two touchdown passes, and 70+ rushing yards.