Troy Aikman has hit his target yet again and Haley Clark seems to be his latest center of attention. She was seen canoodling the Hall-of-Fame NFL quarterback in a series of pictures she posted of the pair on Instagram, tagging the former Dallas Cowboys star.
The news seemed to come out of the blue, as there was no indication that Troy Aikman had split with his current partner. Not much is known about Haley Clark, but based on her professional social media profile, she's a Dallas-based sales director and Southern Methodist University graduate.
She is active on Instagram and this was certainly not her first post. But by choosing to go public with the quarterback, she has drawn new scrutiny to her activities. This latest post was reportedly from Capri, Italy.
•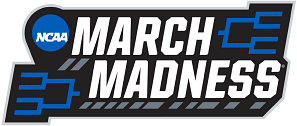 Haley Clark the latest in the line of Troy Aikman's flames
Haley Clark seems to be the latest to have won Aikman's heart. The quarterback was previously married to Catherine "Capa" Mooty. They got engaged in June 2017 and married in September 2017. Neither Aikman nor Mooty have publicly spoken about their reported breakup.
Prior to that, Aikman was married for more than a decade to Rhonda Worthey. She was a former Dallas Cowboys publicist. He married her in 2000, at the same time his sporting career with the franchise was coming to an end. She had a daughter from a previous relationship and the couple had two daughters of their own before separating in 2011.
Before these two marriages, Aikman dated country singer Lorrie Morgan during his playing days.
Troy Aikman's relationship has always been fodder for the press
Troy Aikman's many relationships have stirred media interest due to his position as one of the biggest names in NFL history. Not only did he play the most important position successfully, he did so for the Dallas Cowboys, the most valuable franchise in the league and one of the most popular.
During his playing days, he was named the most eligible bachelor in Dallas by 'Texas Monthly', which is not a surprise given he was the quarterback for the Cowboys dynasty in the last decade of the previous millennium.
Speculation also arose that the quarterback was gay thanks to the efforts of Skip Bayless, who has covered the Dallas Cowboys as both a reporter and a fan. Troy Aikman strenuously denied the rumors.
What he has not tried to deny, however, is his current relationship, which he has seemingly made public. Haley Clark and Troy Aikman seem to be the newest couple in town and there appears to be a lot of mileage left in their relationship.