When it comes to families who possess incredible sporting abilities, Justin Jefferson's is perhaps near the top of the list. While Peyton and Eli Manning are clearly number one and then we have Joey and Nick Bosa, there are a couple of other families that have serious sporting ability.
As regards Justin Jefferson, he is perhaps the best in his family. While his two brothers in Jordan and Rickey both played in the NFL, Justin is doing a lot of good with the Minnesota Vikings and for some, is the best receiver in football.
Having gone past 1,200 receiving yards in each of his three seasons (at 1,277 now with multiple games remaining), Justin is making the case to be the best brother.
•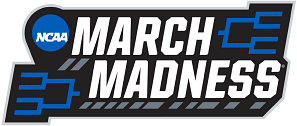 While we know a lot about the Vikings superstar, not much is known about his two brothers. Today, we will look at Rickey and Jordan and see what kind of players they were in the NFL.
---
Who are Rickey and Jordan Jefferson?
Let's start with Jordan. Per playersbio.com, he was born in 1990, and is the oldest of the three brothers and went to Louisiana State University for his studies.
Jordan played in the NFL as a quarterback and went undrafted back in 2012. He was active for just three years between 2012 and 2014. The Tampa Bay Buccaneers drafted him in 2012, but his time with the team lasted a mere four days. He then bounced around the league and tried stints in the CFL, AFL, and the FXFL, before retiring in 2014.
Now onto Rickey. He is the second eldest of the three sons and like Jordan, went to Louisiana State University and is only 27 years old.
Rickey Jefferson played the same position as Justin - wide receiver - while in high school and then switched to a defensive position as a safety. At that position, he played several games for LSU. Despite all his good physical attributes, in 2017, he went undrafted in the NFL.
He landed on the practice squad of the New Orleans Saints and the Las Vegas Raiders in 2018, but nothing really came of it. He is married and has a son named Isaiah.
While the brothers were decent enough athletes to get drafted to NFL teams, Justin has been the only one to hold down a roster spot as he has become a superstar receiver.
Edited by Akshay Saraswat