Following his intense sideline chat with Las Vegas Raiders wideout Davante Adams, a youthful NFL reporter has gone viral. His name is Jeremiah and he is 10 years old. Jeremiah describes himself as a "10-year-old sports analyst" and is a native of Las Vegas.
For more than a year, he has produced videos and uploaded them to his social media pages. More than 25 of his Instagram videos feature him speaking with athletes of various levels.
•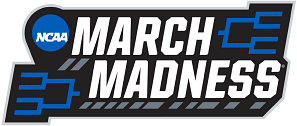 After the Raiders posted about the kid's talents, his interview from the Allegiant Stadium generated over four million views. Jeremiah demonstrated that he wasn't intimidated by the prospect of speaking with Adams.
The composed youngster professionally handled the interview, saying:
"I am here now with Davante Adams, a wide receiver for the Las Vegas Raiders. He averages 15 yards per reception and has 14 touchdowns to his credit. Meeting you today is a privilege and an honor."
Adams admiringly watched the boy as he crouched on his knees. The two then clicked a picture together.
---
Jeremiah has continued to get fans after interviewing more NFL players
After demonstrating his excellent interviewing abilities during the Pro Bowl, Jeremiah is now receiving more attention online. Star athletes such as Minnesota Vikings wide receiver Justin Jefferson and San Francisco 49ers tight end George Kittle engaged in conversations with the young commentator.
After explaining to Jeremiah how his famous "griddy" dance became well-known, Jefferson showed the youngster how to perform it. Kittle, meanwhile, allowed him to wear his bucket hat in addition to telling the little boy about a magic performance he saw in Las Vegas before the Pro Bowl.
Jeremiah was comfortable doing the interviews and, unexpectedly, had extensive knowledge of every NFL player's statistics and current events.
He has excellent interviewing abilities that could compete with some of the most renowned reporters in the industry. Jeremiah dazzled everyone to the point where he got an invite to the Super Bowl. During Super Bowl week, Jeremiah is expected to speak with a few more NFL players.
Edited by Nicolaas Ackermann