Usually when players scored a touchdown. they choose to pump their fists in the air or leap in joy. However, some go above and beyond, opting to choreograph their own little dance numbers to celebrate the moment.
The likes of Justin Jefferson, Stefon Diggs, Ja'Marr Chase, Adam Thielen, Clyde Edwards-Helaire, and Kirk Cousins, among others, have performed the 'Griddy' dance in recent years after scoring a touchdown..With the introduction of the shuffle TD dance to the NFL in 2020 by Minnesota Vikings receiver Jefferson, it has become the go-to celebration for many.
The Griddy has become a popular celebration with athletes from several sports adopting the routine. Numerous NFL stars started performing the celebration as a victory dance in 2020, and it quickly spread to the sport as a whole by 2021. In 2022, a number of soccer stars followed suit.
•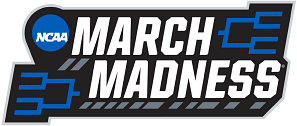 The 'Griddy' dance is attributed to Allen 'Griddy' Davis.
Ja'Marr Chase's pal Davis first shared his dance routines on Snapchat before Chase started using them as a celebratory motion while playing for LSU.
Davis, who also plays American football too, told KPRC2 in 2020:
"For them to do my dance, I feel lit!"
Although the Griddy originated at LSU, it has quickly spread throughout the NFL and now to other US sports as well.
After Chase arrived at LSU, he taught Justin Jefferson the dance and the two of them shared it with the entire team's locker room. During his second season in 2019 against Texas, Jefferson burst for 163 yards and three touchdowns, bringing the celebration to the public stage. Jefferson displayed the Griddy for all to see after scoring his first touchdown.
How to do The Griddy Dance?
The Griddy has a few fundamental techniques to follow, which makes it easy to grasp. The inherent swinging motion is also a source of joy for those attempting to perform it. Finally, there is also the contagious element to the celebration, which makes onlookers also tap in rhythm if not more. The best part, however, is that the moves can be performed to nearly any song, making it easy to replicate anywhere.
Jefferson provides a ton of directions for the Griddy dance. Here are the steps:
#1 - Tap your heels
#2 - Swing the arms back and forth
#3 - Make glasses with your fingers
#4 - Speed it up
The celebration calls for you to tap the earth with the back ends of your heels while swaying your arms back and forth. Then, "Throw your Bs," which entails creating a pair of glasses while raising your hands over your head. Once you have it down, the next phase is to fast-track everything!