The National Football League (NFL) is approaching the Pro Bowl with more caution than ever.
In the culmination of a series of developments, the league's All-Star contest has been switched from the customary tackle game to seven-on-seven flag football. These modifications are intended to make the game more competitive while reducing the risk of someone getting hurt.
The NFL announced on September 26, 2022, that the Pro Bowl will now be called "The Pro Bowl Games," a multi-day tournament giving players new opportunities to showcase their abilities. The week-long event will culminate with an AFC vs. NFC flag football match scheduled for February 5. ABC and ESPN will telecast the event.
•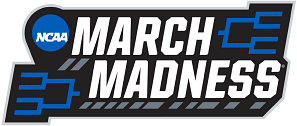 The Pro Bowl Games will incorporate brand-new contests during the week, allowing players to "demonstrate their football and non-football skills and celebrate their accomplishments in a fun, memorable way, surrounded by their families and fans."
The All-Star games have drawn fewer and fewer viewers in the past few years, and the NFL has long been criticized for it. The show's television viewership has been continuously declining; the 2021 edition reportedly attracted 6.7 million viewers, the worst since 2006.
Some of the competition's superstars don't play, citing the need for rest following the regular season.
Those who have watched the games in the past few years would know that significant adjustments needed to be made. The event simply did not meet the NFL's lofty goals, which were established for nearly all other league affairs.
---
Where is the Pro Bowl in 2023?
The NFL held the first Pro Bowl game in 1951 in Los Angeles. It was held in Hawaii from 1980 to 2009. Ever since, the NFL has rotated the game between other locales, notably Miami and Las Vegas.
After the 2016 campaign, the league reached a multi-year agreement to hold the games in Orlando, Florida. This year, the competition will take place at the Allegiant Stadium in Las Vegas, Nevada.
Due to players' fear of hurting competitors or getting wounded, the game has endured years of low ratings. There have been a handful of regulatory variations this season to make the game friendlier than a typical NFL game.
It remains to be seen how the fans will take to the reimagined version. What are your thoughts on it? Let us know in the comments section below!