This place right here exhausts superlatives. One can go on and on endlessly about the marvel Rajesh Patel and co have being doing in Chhattisgarh for basketball over decades. And we'll get to that, for now let the facts do the talking.
This place is the bedrock of basketball in India. A player-producing powerhouse. Just look at the remarkable achievements of the organization:
•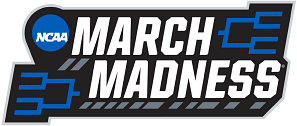 In last 20 years, they've had 43 Gold, 14 Silver and 21 Bronze Medals at the national level.
Says Rajesh Patel, Honorary Secretary of Chhattisgarh Basketball Association:
"We are giving very poor and talented players a well systematic and advanced training and coaching daily about 10 to 12 hrs daily to about 75 girls and 75 boys."
"Our main motto is that standard of basketball in India improves at the international level. And poor boys and girls will get a chance to play for India. Many have got jobs through the sports quota. Bhilai steel plant management is giving ground, coaching, sports equipment facilities. Bhilai engineering corporation, Bhilai is giving full sponsorship to 35 players since last 12 yrs. Chhattisgarh sports and youth welfare dep't gives all national coaching camp and other facilities. Paper media and local channel is also giving a big publicity."
Number of players in the academy:75 boys and 75 girls.
Number of players in the hostel:22 girls and 12 boys.
How are players scouted:Rajesh Patel: "Basketball is a tall person's game. We are scouting all over India for tall and talented players. We have players from UP, Odisha, Haryana, from the aadivasi belt in Chhattisgarh, etc"
How many courts does the academy have?4 courts in Bhilai Steel Plant.
How many players from your academy have played for India at the various levels in the last 15 years?
UNDER-16
Girls: Ku Aruna Kindo,Ku.Kavita,Ku Kavita,Ku Saranjeet Kaur ,Ku Sangeeta Kaur,
Ku A.Kavita, Ku Poonam Chaturvedi, Ku Ranjeeta Kaur, Ku Pushpa Nishadankit Panigrahi
Boys: Ajay Pratap Singh, Shyam Sundar, Sanjeev Kumar, Akkash Bashin,.
UNDER-18
Girls: Ku Anju Lakra, Ku.Seema Singh, Poonam Singh, Aakansha Singh, Mridula Adilku, Bharti Netam Ku., M.Pushpa Kuaruna Kindo, Ku.L.Deepa, Ku.Kavita, Ku Shoshan Tirkey, Ku.Sangeeta Mandal.
Boys: T.R.S Prakash Rao., Pratham Singh, Shyam Sundar, Ajay Pratap Singh, Kiran Pal Singh, T.Prakash Rao, Shravan Bisnoi.A.Santosh Kumar., Ankit Pangrahi.
SENIOR TEAM
Girls: Seema Singh, Anju Lakra, Bharti Netam, M.Pushpa, Aruna Kindo Kavita, Poonam Singh.
Boys: Ajay Pratap Singh. Ankit Panigrahi.
Players from the academy have got jobs through basketball55 players since the formation of Chhattisgarh State in November 2000.
26 Players in South East Central Rly., Bilaspur,
6 Players in Eastren Rly, Kolkatta,
4 Players in R.C.F.Rly, Kapurthala,
6 Players in South Central Rly., Secundrabad,
2 Players in Westren Rly., Mumbai.,
4 Players in Hajipur Rly., Patna.,
5 Players in B.S.N.L. Raipur,
1 Plyer in R.D.S.O., Lucknow,
1 player in Indian Overseas Bank., Chennai.
Names of coaches and their qualifications
Coach of Girls Section
Head Coach – Shri Rajesh Patel
Qualifications: M.Com., M.A.(Sociology), L.L.B., N.S.N.I.S. Diploma in Basketball with First Class First Position, Inter National Basketball Coach, Honorary Secretary Chhattisgarh Basketball Ass., Associate Secretary Basketball Federation of India, Dy. Manager(Sports)Bhilai Steel Plant, Vikram Awardee, Viswamitra Awardee, Veer Hanuman Singh Awardee.
Other Coaches:
1. Mr. Sarjeet Chakraborthy
2. Iqbal Ahmed Khan
(Both are national basketball player and working in Bhilai steel plant)
Coach of Boys Section
Head Coach - Shri R.S.Gour
National Basketball Player, Chairman Technical Committee Chhattisgarh Basketball Ass. and Working in Bhilai Steel Plant.
Other Coaches:
1. K.Rajeshwar Rao (S.A.I Coach, Rajandgaon)
2. S.Durgesh Raju (Bhilai Steel Plant)
3. Bipin Bihari Singh (Bilaspur Dist.)
4. Sukh Dev Singh (Bhilai Steel Plant)
5. Preetam Das (S.E.C. Rly., Bilaspur)
Mind blown.