20. Jerry Maguire (1997)
Inspired by Leigh Steinberg and directed by Cameron Crowe, the movie showcases the rise and fall of a sports agent. Tom Cruise puts on the cape of an agent who enjoys a merry go around affair in the industry. He attempts to rebuild his declining career with a single client, Cuba Gooding Jr. while at the same time, falls in love with his hot assistant played by Renee Zellweger that disrupts his functioning. Don't forget to miss the "Show me the money!" scene from this movie.
http://www.youtube.com/watch?v=OaiSHcHM0PA&feature=player_detailpage
•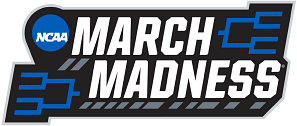 19. The Rookie (2002)
Starring the perennial Dennis Quaid, the movie is based on Jim Morris who had a short but fairytale stint in Major League Baseball. A once successful Morris now finds himself teaching science and training the high school baseball team. Forced to return to the Minor Leagues of Tampa Bay because of a bet he lost, Morris played by Quaid epitomizes the true spirit of any die hard baseball fan who wants to make the big bucks of the MLB. Treat yourself to a family drama mixed with sports reality.
http://www.youtube.com/watch?v=aceWXcvFOvI&feature=player_detailpage
18. Invincible (2006)
How often do you hear the story of a man who worked as a bartender for minimum wages, who was a high-school substitute teacher and whose marriage was in tatters make it into the NFL as a walk-on? YES, walk-on? That is the story of Vincent Papale (Mark Wahlberg) whose love for the Philadelphia Eagles sparked the most unbelievable turnaround of the dying franchise into conference winners. The movie also gives a hint to the beginning of the Dick Vermeil era in Professional American Football – the coach who went onto win the Super Bowl with the St. Louis Rams in 1999.
http://www.youtube.com/watch?v=m1hSXTDtNw8&feature=player_detailpage
17. Finding Forrester (2000)
The movie announced the return of Sean Connery to the silver screen as the former James Bond reprised the role of a novelist who mentors a young teenager. Often gripping during Connery's conversations with Rob Brown (plays the role of Jamaal Wallace), the movie highlights the necessity of the right combination of sports and education. Have you heard of the website: http://ytmnd.com/? One of Connory's renowned dialogues in the movie, "You the man now, dog" was the inspiration behind this Internet mimetic website.
http://www.youtube.com/watch?v=tYNRKhmS3l0&feature=player_detailpage
16. Friday Night Lights (2004)
American Football is huge in Texas. Every game is anticipated as much as the Presidential Elections in this lone-star state. And the movie tells the story about the journey of a little-town high school football team to the State Championship Final. Coached by Gary Gaines (Billy Bob Thornton) and led by star quarterback Mike Winchell (Lucas Black), the football team carries the hopes of an entire town stifled by racism, segregation and socioeconomic disparity that still prevail. The movie further talks about the galvanizing effect the school had in bringing people of different backgrounds and cultures together. A must see for any high school athlete in the nation!
http://www.youtube.com/watch?v=XUkKvHCVnlo&feature=player_detailpage
15. Bull Durham (1988)
What do you get when you combine love, comedy, drama and sports? The answer is Bull Durham. One of the greatest scripts ever written in Hollywood, Bull Durham illustrates the tumultuous relationship between a minor leaguer and his protégée. They fall in love with the team's mascot. As Crash (the mentor) played by Kevin Costner fails to establish his undignified career and Nuke (the protégée) is hassled in going beyond the minor leagues, Bull Durham draws the audience to the problems faced by the duo and their conflict involving the girl, Annie. Rent this movie and grab some popcorn as Sports Illustrated's Best Rated Sports Movie encompasses the ideals of America's biggest pastime: Baseball.
http://www.youtube.com/watch?v=TBUS3vQtDCA&feature=player_detailpage
14. Breaking Away (1979)
Another Steven Tesich's marvel, Breaking Away narrates an account of four high school boys whose dream of going to college seem faraway. It is a humorous, fast paced movie that centers on Dennis Christopher and his three friends, who are embarrassed to reveal their miserly identities of limestone cutters. Falling prey to college jocks and love, the four experience a tipsy curvy ride from a bicycle race breakdown to conquering an inter-college competition. Ambitions, romance, inspirations and inner will define this pure masterpiece, directed by the legendary Peter Yates. Assume this to be an early man's version of Lords of Dogtown.
http://www.youtube.com/watch?v=J1jzs6dk4bs&feature=player_detailpage
13. Coach Carter (2005)
Talk about being a nerd and basketball star at the same time, and a disciplinarian named Ken Carter to ensure that it happens to you – that's Coach Carter. The Thomas Carter direction focuses on the transformation of Richmond High's second-rate basketball team as they make a deep run in the state playoff contenders. Pay attention to dialogues like "What's your deepest fear?" and "l came to coach basketball players, and you became students. l came to teach boys, and you became men." – Samuel Jackson sure does know how to put on the mean guy look. And let me know if you spot future hunk Channing Tatum somewhere in this movie.
http://www.youtube.com/watch?v=Ybt8wXIahQU&feature=player_detailpage
12. Cinderella Man (2005)
The film is about an Irish-American boxer who aspires to become a World Heavyweight Champion. Starring Russell Crowe and produced by Ron Howard, Cinderella Man shows the audience the ups and downs in a sporting career. The boxer, James Braddock, suffered a plunge in his once successful career. Braddock played by Academy Award winner Russell Crowe loses several bouts in succession that entails him to work in the docks to support his family – hence, the name "Cinderella Man". A truly mesmerizing comeback, Braddock hits a reality check with family pressures that spurs his return to mainstream boxing.
http://www.youtube.com/watch?v=NyfbsUpRQ8o&feature=player_detailpage
11. Rudy (1994)
The famed Notre Dame Football program has produced legends of the game such as Joe Montana and Dave Casper. However, none was more popular than the Daniel "Rudy" Ruettiger's story. Rudy was born in a working class family in the state of Indiana. Ever since a child, his dream was to always put on the fighting Irish jersey of Notre Dame. However, his family's economic stress disabled his chances from attending Notre Dame. Rudy wouldn't give up. From studying his first two years in community college where he worked nearly 40 hours a week, to spending every game of his ND adventure on the bench, Rudy finally earns the respect of his teammates and coach to play in a hike during the final game of his college career. Thereby, he was officially enlisted as a Notre Dame Player which was his childhood dream.
http://www.youtube.com/watch?v=-z950ovP7N4&feature=player_detailpage