For four teams it was time for Game 2s of their series in the Conference Semis and unlike their first encounter the match-ups were more competitive and less predictable, the best a viewer could ask for. Hopefully the matches to come don't disappoint either.
Here's the summary from the games on Wednesday night:
(1) Indiana Pacers vs (5) Washington Wizards (Indiana won 86-82, series tied 1-1)
•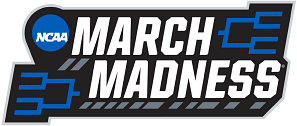 Roy Hibbert, the Pacers big man, was going through a rough stretch since March and his dismal performance in Game 1 made a few veterans on the team like David West and Rasual Butler pull him aside not only to get his focus back on the game, but to also instill some confidence in the 7 foot 2 inches center.
Roy Hibbert on his performance:
"I felt that I put a lot of pressure on myself to get going and I don't want to get into excuses. I think I was making a lot of excuses throughout the second half of the season and the playoffs so I decided to take it into my own hands and change it around."
The trick seemed to have worked wonders as Hibbert came out all guns blazing nearly recording a double-double with 28 points, a season high, and 9 rebounds along with 2 blocks on 10-13 shooting from the field and 8 of 8 from the free throw line. Despite such a tremendous performance from Hibbert the Pacers still found it tough to fend off the Wizards until late in the fourth quarter when Washington shot just 1 for 6 from the field.
With the low scores, tough offense and grinding defense, this game suited the Pacers style of play and they made the most of it travelling to the capital with the series tied. Although it was a tough night for Paul George (11 points), Lance Stephenson (12 points) and David West (9 points), the Pacers would be happy about Hibbert's return knowing that the rest of the team can pick up the slack like they have this entire season.
Both teams had a rough shooting night, but it was more surprising to see Washington struggle, especially after some lights out shooting by some of their players. Marcin Gortat had the only double-double of the game with 21 points and 11 rebounds while Trevor Ariza, who had shot 6 of 6 from beyond the arc in the last game, knocked down only 2 in 7 tries in Game 2.
Roy Hibbert's game 2 revival:
https://www.youtube.com/watch?v=qpuze9sXusE
(2) Oklahoma City Thunder vs (3) Los Angeles Clippers (Oklahoma won 112-101, series tied at 1-1)
On a night when Kevin Durant was presented the MVP trophy on his home court, Russell Westbrook, with 31 points, 10 rebounds and a controversial 10th assist, had his third triple-double in the last five games played this post-season and stole the show. Meanwhile Durant was not far behind with almost identical stats of 32 points, 10 rebounds, but one assist shy of completing a triple-double.
It was a frustrating night for the road team as the Clippers were out-rebounded by 11 and their big men were called for offensive fouls multiple times on what should have been simple screens. They lost the game in the third quarter when the Thunder outscored them by 12, thus losing out on a chance to head home with 2-0 lead.
Durant and Westbrook had notched up almost similar figures even in Game 1, so the difference makers for the Thunder in Game 2 were Thabo Sefolosha and Kendrick Perkins. The duo, not known for their offense but an integral part of OKCs starting line-up purely on the basis of their defense, scored a combined 22 points.
Other than Chris Paul's double-double of 18 points and 11 assists there were no other notable contributions on the Clippers box as four players from the starting line-up played limited minutes fighting foul trouble.
Game 3 will be played at the Staples Center, Los Angeles, and expect the Clippers to come back hard on their home floor.
KD and Westbrook highlights from Game 2:
https://www.youtube.com/watch?v=7h87c7d-3Fs
Top 5 plays from Wednesday night
https://www.youtube.com/watch?v=ZAyTT97uA0U