The 24th edition of the 2018 FIBA Asia Under-18 Championship for Women will take place in Bangalore, India from 28th October to 3rd November. Serving as a qualifier for the 2019 FIBA Under-19 Women's Basketball World Cup in Thailand, eight teams from Division A would be vying for the top four qualification spots.
The FIBA U-18 Asian Championship comprises of eight teams each, in Division A and Division B. Teams from Division A compete for the title and to secure their qualification for the 2019 FIBA U-19 World Cup. The top placed team from division B gets promoted to Division A for the 2020 FIBA Asia Under-18 Championship for Women. The bottom-placed team from division A gets relegated to division B for the 2020 championships.
Division A consists of Australia (7), South Korea (15), Chinese Taipei (27) and Indonesia (58) in Group A. while China (9), Japan (11), New Zealand (33) and Malaysia (39) are in Group B with the matches taking place in the Kanteerava Indoor Stadium in Bangalore.
•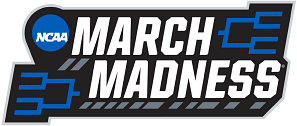 Division B consists of India (37), Iran (49), Singapore (51), and Guam (70) in Group A. Hong Kong (43), Kazakhstan (44), Samoa (71) and Syria (77) are in Group B with the matches taking place in the Koramangala Indoor Stadium in Bangalore. All of India's matches will take place in the Kanteerava Indoor Stadium in Bangalore.
Fifteen-time champions China will find it tough in the presence of Australia, along with Asian powerhouses Korea and Japan as they look forward to their fifth consecutive title.
East Asian countries have dominated the U-18 Asian Championships thus far. Yuan Li of China representing the senior team gained valuable experience competing with the stalwarts. The combination of Li and Liu would be an ardent task to overcome for the rest of the teams. The big frame of Yutong Liu of China would pose a hurdle to her opponents particularly leading the challenge on the boards. Her performances in the FIBA U-16 Asian Championship and the FIBA U-17 World cup for China was impressive.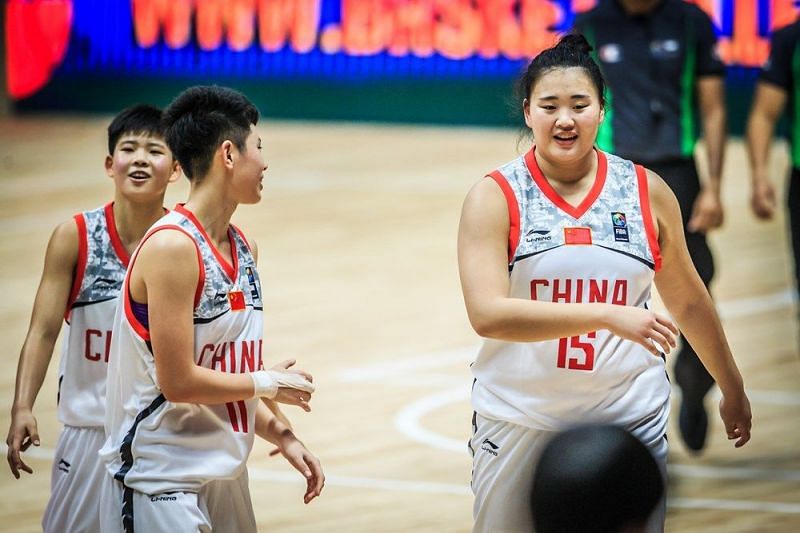 Chia-Jung Lin of Chinese Taipei is a pocket-sized champion averaging a stunning 16 points per game in the FIBA U-16 Championship. She is back to lead the Taipei challenge at the U-18 Championships.
Maya McArthur of Japan impressed during her stint at the FIBA U-17 World cup and is the only person to make it into the team from FIBA U-16 Championship in 2017.
Jihyun Park of Korea had represented the senior national team at the recently concluded FIBA World cup. She had been an influential player in the FIBA U-19 World Cup and the previous edition of the U-18 FIBA Asia Championship.
Pui Ying Ho of Hong Kong is expected to shine this time around with Hongkong competing in the B division.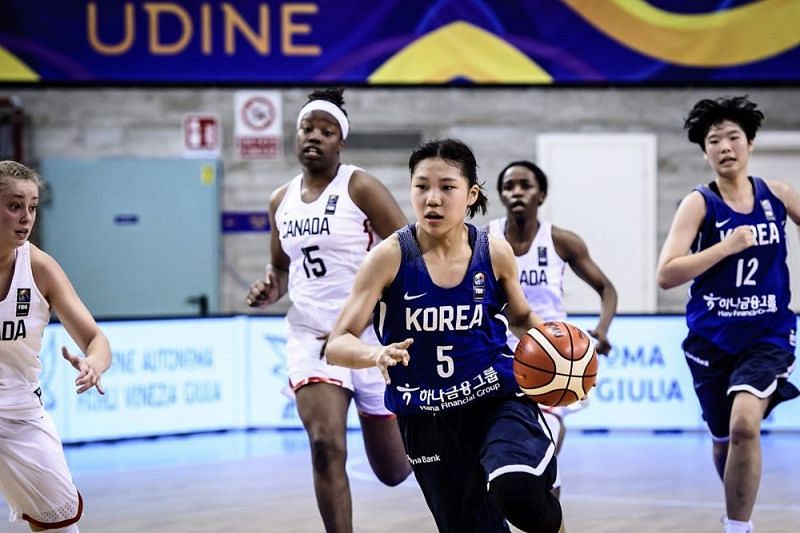 Rising stars to watch out from Oceania would be Nnenna Agnes Emma-Nnopu of Australia. With the experience of representing the Australian U-16 team who finished as Champions. She also was part of the team which had finished third in the 2018 FIBA U-17 World cup in Belarus. Charlisse Leger-Walker of New Zealand had an astonishing 2017 FIBA U-16 Asian Championship averaging 20 points per game and 4.7 with assists.
From South Asia, Pushpa Senthil Kumar of India dominated the boards at the U-16 Asian Championships averaging 13.3 rebounds per game.
Central Asia's Alexandra Komarova competed for Kazakhstan at the U-16 Asian Championships. She would be a principal contributor for Kazakhstan to seal a qualification spot in Division A.
South East Asia's Lai Toong Tan from Malaysia lights up the crowd with her fabulous three-point shooting.
Middle East Asia's Fatemah Ghazvini from Iran had competed in the U-16 Asian Championships and would be the go-to girl for the Iranians.
Indian Squad: Pushpa Senthil Kumar (capt.), Arya A.Sreeramaneni, Sakshi Sharma, Dharshini Thirunavukkarasu, Harshitha Bopaiah, Srishti Suren, Ishwarya Janardhan, Sreekala Rani, Gulabsha Ali, Ann Mary Zachariah, Anumaria Shaju, Sudhantika Chakravortty
Head coach: Zoran Visic; Assistant coaches: M.C. Thankachan & Priyanka Bhandari.
Live Streaming: http://fiba.com/subYT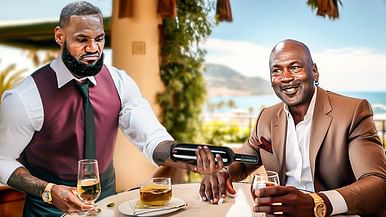 How is Michael Jordan officially richer than NBA's 10 richest players?!