The 2023 NBA playoffs could conclude in the next five to eight games. It has been nothing short of one of the most unpredictable and exciting playoff runs in recent memory. The 2023 postseason showed that the center position is as relevant as ever, with big men like Nikola Jokic, Giannis Antetokounmpo, Anthony Davis and Joel Embiid dominating the game as well as anyone.
These players have re-defined the position and the roles they carry out, especially on offense. These bigs have expanded their games to the perimeter and as floor generals who can pass like point guards.
---
•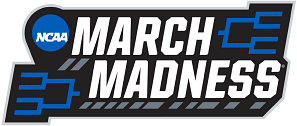 3 best centers of NBA playoffs 2023
The 2023 NBA playoffs have seen some exceptional impacts that big men have had on their teams on both ends. Their teams have been only as good as they were, proving the league could be dominated by centers again. On that note, we look at the three best centers in the 2023 NBA playoffs so far.
---
#1. Nikola Jokic
Nikola Jokic is inarguably the best player and not just the best center in the 2023 NBA playoffs. The two-time MVP has proved his doubters wrong by guiding the Denver Nuggets to their first-ever NBA finals appearance. Jokic has been the heart and soul of the team on the court.
The Serbian center has dominated rival centers like Karl-Anthony Towns, Rudy Gobert, Deandre Ayton and Anthony Davis en route to his maiden finals appearance. Jokic has averaged 29.9 points, 13.3 rebounds and 10.3 assists, shooting on 54/47/78 splits.
He recorded 13 double-doubles and eight triple-doubles so far, the most for any player since Wilt Chamberlain, who recorded seven triple-doubles in one postseason 56 years ago. Jokic also claimed his first Magic Johnson Western Conference Finals MVP award after helping the Nuggets sweep the LA Lakers in WCF.
#2. Anthony Davis
Anthony Davis had an up-and-down postseason offensively, but his defensive presence didn't go unnoticed. He averaged 22.6 points, 14.1 rebounds, 1.4 steals and 3.1 blocks per game across 16 games. AD led the playoffs in rebounds and blocks per contest.
He recorded a combined 72 steals and blocks and had 13 double-doubles. Davis directly impacted the Lakers' results with his play, especially offensively. The Lakers looked near-unstoppable if he had it going on that end, which helped them script upset wins over the Memphis Grizzlies and the defending champions, Golden State Warriors in the opening and second round, respectively.
#3. Joel Embiid
Joel Embiid failed to lead the Philadelphia 76ers to the conference finals again, but he was limited due to an injury. Despite that, the reigning MVP's production didn't drop on both ends, as he averaged 23.7 points, 9.8 rebounds and 2.8 blocks per game. Embiid played the last six games of his playoffs run through a knee injury.
Embiid not being 100% healthy played a significant role in the 76ers' conference semis loss. However, they still stretched the series to seven games, with the Cameroonian big playing on one leg. Considering how close the series was, Embiid playing at full strength may have helped Philly edge past Boston.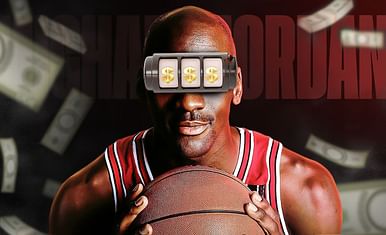 How did Michael Jordan's gambling "habit" taint his image?