Early Friday afternoon, Kyrie Irving turned the NBA world on its side. With less than a week until the trade deadline, he's informed the Brooklyn Nets that he wishes to be moved. Following this bombshell, the Nets front office now has to pull off an All-Star trade at the deadline for the second straight season.
3 potenital trade destinations for Kyrie Irving:
1) LA Clippers
•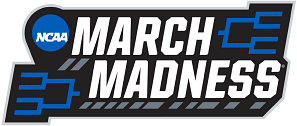 Starting off the list of possible Kyrie Irving landing spots is the LA Clippers. Not only do they have the assets to make a deal work, but they've already been linked to point guards over the past few weeks.
The Clippers want to contend for a title right now, and Irving would help them do so. Alongside Paul George and Kawhi Leonard, they would have an offensive trio that few teams would be able to slow down.
For the Brooklyn Nets, the Clippers could be an interesting trade partner. With players like Norman Powell, Robert Covington and Reggie Jackson on the roster, they could add more depth along with parting from Irving.
As the deadline gets closer, the Clippers are a key team to watch in the Irving sweepstakes.
2) LA Lakers
The next team that will surely be making calls about Kyrie Irving is the LA Lakers. They too are seeking upgrades to the roster and have connections to the All-Star point guard.
As we know, Irving and LeBron James led the Cleveland Cavaliers to a title together. Following this request, they could recreate that same magic in LA. If the Lakers could pull a deal like this off, it would put them right in the mix to compete for a title this season.
The only roadblock in a mega-deal like this happening is the history of Russell Westbrook and Kevin Durant. Seeing how their time together in OKC went, it's doubtful KD would want Brooklyn to bring in Russ in a trade.
3) Miami Heat
A dark horse team to throw in the mix for Kyrie Irving is the Miami Heat. They need something to catch up to the Eastern Conference's top teams, and adding an elite talent like Irving could be a massive upgrade.
For the Nets, a return from Miami would likely center around point guard Kyle Lowry and sharpshooter Duncan Robinson. Lowry has struggled this season, but he is a player with playoff and championship experience. Even though he comes with a high price tag, he might be able to help Brooklyn stay in the mix of contenders.
The Heat have always been known for their strong culture. If any group could keep Irving in line and get the most out of him, it's them.
Edited by Kevin McCormick