Zach LaVine's future with the Chicago Bulls has been generating headlines with conflicting reports coming in about the franchise's decision to put him on the trade block.
The star guard's name was frequently mentioned with the Bulls and the Phoenix Suns in the Damian Lillard sweepstakes, even as Lillard himself has firmly maintained his Miami Heat or bust stance.
Reports of the Bulls putting a trade package around LaVine and entering a multi-team trade have been doing the rounds.
•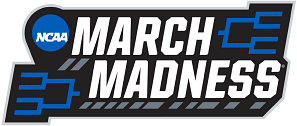 But at this stage, where Chicago is looking to get back to their glory days, trading one of their premier stars is possibly a bad idea, despite their previous kerfuffle with LaVine.
While it's understandable that the Bulls had a disappointing regular season in 2022-23, the fault in entirety isn't just on the UCLA phenom. With that in mind, here are three reasons why Zach LaVine should not be traded by the Bulls:
---
3 reasons why Zach LaVine must not be traded by the Chicago Bulls
#3. His numbers are consistent and that's a good sign
In his six seasons with the Windy City, LaVine has the numbers that show consistency. They might not be on par with some of the other star guards in the league, but there's no doubt that a healthy version of him could scale better heights.
This past season, he averaged 24.8 points, 4.5 rebounds, and 4.2 assists. Overall, he's averaging 24.5 points, 4.6 rebounds, and 4.4 assists in his 349 games for the Bulls. Should he and DeMar DeRozan click in unison for the side consistently, the side is poised for a better run this season.
---
#2. Zach LaVine's potential makes him one of the more dynamic all-around players in the league
In his nine seasons in the NBA, Zach LaVine has focused his efforts on becoming one of the more reliable all-around players and has vastly improved on his defense.
While he's a scorer at heart, the added skillset makes him an elite player on the team's roster who is a threat from all three levels and has a healthy scoring efficiency.
To add, he takes the load off DeRozan when he's healthy, he can play isolation, and score at will with his catch-and-shoot opportunities and in transition. So it makes sense if the Bulls hold on to him.
---
#1. He can be the franchise cornerstone
Like Joel Embiid and Luka Doncic, who have been the cornerstones for the Philadelphia 76ers and the Dallas Mavericks, respectively, LaVine is the future of the Chicago Bulls. At 28, he's yet to hit his full potential. However, there is little doubt that he can.
Should they decide to bring Lillard in, who at 32 is a bonafide matchwinner, they will risk putting the burden on an aging star who will presumably be 35 if the Bulls decide to keep him around for a longer run given their win-now situation.
Furthermore, LaVine, DeRozan and Nikola Vucevic have made strides in gelling and understanding each other's game. This season might be their last shot at going the distance, but it's a better option than shopping one a player who is very well the team's future.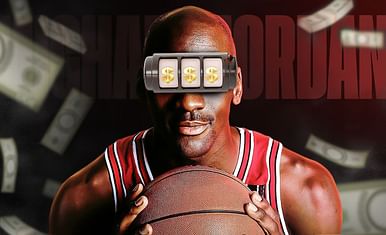 How did Michael Jordan's gambling "habit" taint his image?