Recently minted with a bronze medal at the Olympics, Patty Mills also managed to sign a 2-year, $12M deal with the star-studded Brooklyn Nets. Even though this might be overlooked until the season begins and reaches its midway point, it is scary for the other NBA teams in more ways than one.
To put things into perspective, the Brooklyn Nets were nowhere near their full potential during last season, and still would've made the Conference Finals, had it not been for Kevin Durant's shoe size.
•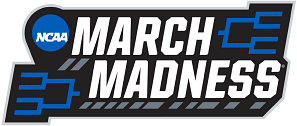 While KD was rusty from his Achilles injury, Kyrie Irving also had his own inconsistent injury-marred year. To top it all off, James Harden has never felt like himself ever since he joined mid-season.
Now, they have somehow landed the most underrated signing of the offseason in Patty Mills. Mills started his career with the Portland Trail Blazers and has since played in 10 consecutive seasons for his beloved franchise, the San Antonio Spurs.
Let's learn more about how the Aussie veteran can play a massive role in the Brooklyn Nets' upcoming season.
---
#1 Patty Mills will fill the bench void created by Spencer Dinwiddie for the Brooklyn Nets
Spencer Dinwiddie was traded to the Washington Wizards in the first week of August, creating a sizeable void in the Brooklyn Nets' bench strength. One that could only be filled with a reliable scoring spark off the bench.
In his most recent seasons playing for the San Antonio Spurs, Patty Mills has averaged at least 10 points per game, shooting over 41% from the field throughout. With Durant, Kyrie and Harden at the forefront, the 33-year-old Aussie can provide significant scoring for the Brooklyn Nets' second unit.
Even though he hasn't won a championship since 2014, Patty Mills knows what it's like to work in a winning culture. And considering that his newest team will be the leading contender next season, he had the apt words in an introductory press conference:
"Knowing that you're all in for a championship and you have that mindset and feel throughout the group. Every day it's working towards something. That's an exciting feeling to know when you walk in the gym, or in the weight room, it's for a championship", said Patty Mills.
#2 Patty Mills can create his own shot and is an efficient spot-up shooter
What the Brooklyn Nets have in Patty Mills is something special. The fact that over 75% of his shots are three-pointers directly means that he loves running off screens as well as creating his own shots from the perimeter, owing to his lightning quick release. According to NBA.com, Patty Mills averaged 1.19 points per spot-up possession, ranking in the 85th percentile.
Moreover, the San Antonio Spurs Champion is better than 93% of the players with an average of 1.41 points per possession off of screens. Add it to the fact that he had an even more impressive conversion rate on 2-point pull ups this past season, shooting at an electric 46% clip, and it became a recipe for some lethal offense.
Safe to say, Patty Mills is a menace for defenses in any half-court setting. He could be that backup ball handler for the Brooklyn Nets if push comes to shove, and also move fluidly off the ball when needed.
---
#3 An underrated signing for the Brooklyn Nets that will pay off deep into the season
The Patty Mills to Brooklyn Nets transaction is one that'll fly under the radar for quite some time. Citing the stacked talent pool suiting up for the Nets this season, Patty Mills will probably not make the headlines.
But considering the level of experience that he holds, his veteran presence will be instrumental in the Brooklyn Nets' title hopes this season and for the next ones as well. He won't post monstrous eye-popping stats all year long, but his timely shots off the bench will all add up to the franchise's long-term success in a subtle manner.
He is a seasoned veteran who plans every step of the way. And with the Brooklyn Nets being the top favorites to make it out of the East next year, Patty Mills' streaky contributions coupled with professional poise will be hugely impactful for the team's collective success in clutch moments.