The NBA Christmas Day games are upon us, and we're in for a plethora of marquee matchups. Unlike other years, this season will not feature an NBA Finals rematch. Instead, the league has catered to fans and focused on some budding rivalries such as the Grizzlies taking on the Warriors or the Bucks facing the Celtics.
We have seen some exquisite performances on Christmas Day. Along with opening night, it's the most-watched regular-season game of the year. When the lights are the brightest, the biggest stars come to play. Fans have experienced a treat every year, and this year should be no different.
•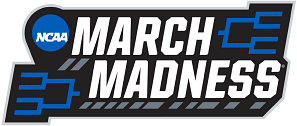 As we wait for the NBA Christmas Day games, let's revisit some of the best performances on this day:
---
Which NBA players had memorable performances on Christmas Day?
We have seen many Christmas day games and some incredibly majestic performances. Not all games will make this list, but a few certainly deserve a shoutout. For example, Knicks' Patrick Ewing led a comeback against the Larry Bird-led Celtics in 1985 and won in double overtime. He then destroyed Michael Jordan's Christmas debut the next year (1986) with a game-winning buzzer-beater.
In terms of efficiency, Buck Williams of the New Jersey Nets dropped 30 points on an unbelievable 93% shooting against the Knicks in 1982. Kevin Durant scored 44 points on an absurd 70% shooting in 2010 against the Nuggets. Many such games don't make the list because the matchup was not memorable or important, even though individual greatness was on display.
Additionally, Patty Mills holds the record for most three-pointers (8) on Christmas. James Harden posted a triple-double in the same game with 36 points, ten rebounds and ten assists. Interestingly, LeBron James overtook Kobe Bryant for most all-time points on Christmas and also had his highest Christmas Day scoring performance in that game.
Speaking of triple-doubles, Oscar Robertson's 1961 classic against the LA Lakers is also noteworthy. He dropped 40 points, 12 rebounds and 17 assists, but it wasn't enough to overcome Elgin Baylor and Jerry West.
As we said, there're simply too many games to look at, and a plethora of magnificent performances have taken place on this historic day. We haven't even mentioned any of Kobe Bryant and Michael Jordan's specials.
Note: We will take into account game score, box +/-, opponent strength and rivalry, individual numbers, gravity of the matchup and much more to decide the five best performances on NBA Christmas Day.
So let's get to it:
---
Honorable Mention: Tracy McGrady - 2003 vs Cleveland Cavaliers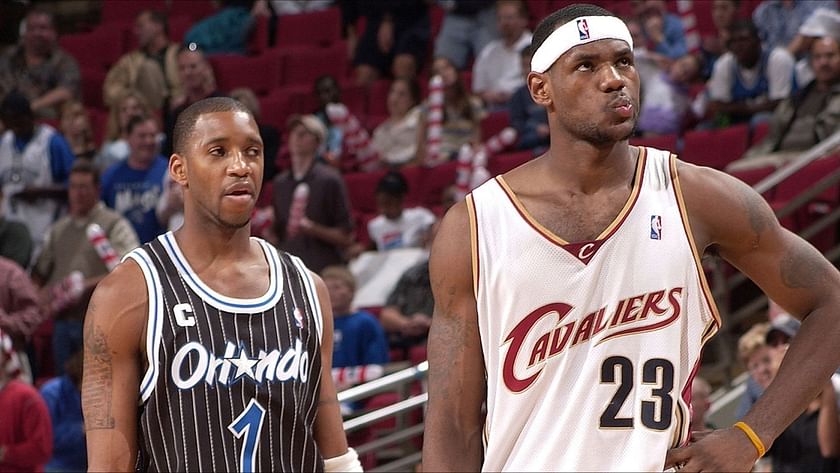 Tracy McGrady spoiled LeBron James' NBA Christmas debut in 2003. He dropped 41 points, 11 assists, eight rebounds and three steals in a 113-101 overtime win. James was held scoreless in overtime, and T-Mac went perfect from the field, scoring 2-2 from downtown and recording six points and three assists.
James recorded 34 points, but it wasn't enough as the Magic took over down the stretch.
---
#5 Dwyane Wade - 2006 vs LA Lakers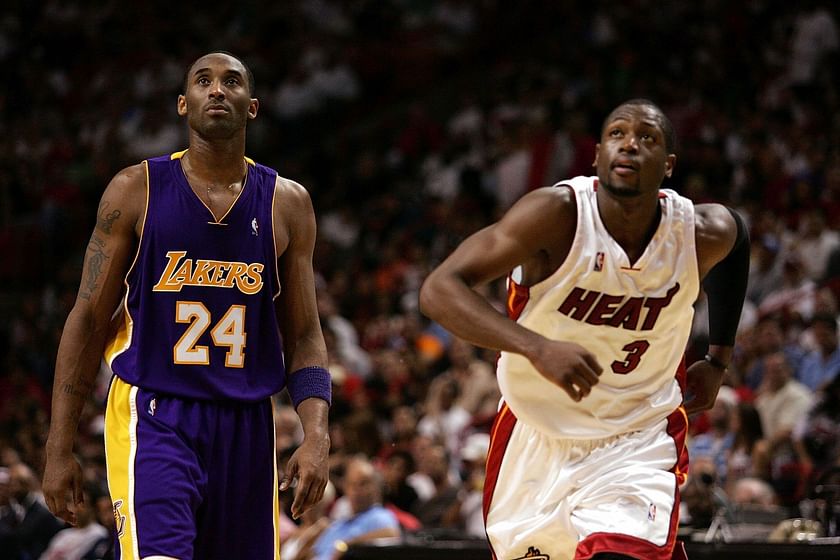 Dwyane Wade put on a show in front of his home crowd on Christmas Day 2006. He took on a prime Kobe Bryant and destroyed the latter's LA Lakers for a 101-85 victory.
Wade recorded 40 points, 11 assists, four rebounds, four steals and four blocks while holding Bryant to just 16 points. It was the lowest the Black Mamba had scored in that season till that game. Wade shot 12-20 (60%), made the only three he attempted and went 15-16 (93.8%) from the foul line.
Many NBA legends have scored more than 40 points on Christmas, but in terms of game score, Wade's '06 performance ranks second all-time.
---
#4 LeBron James - 2010 vs LA Lakers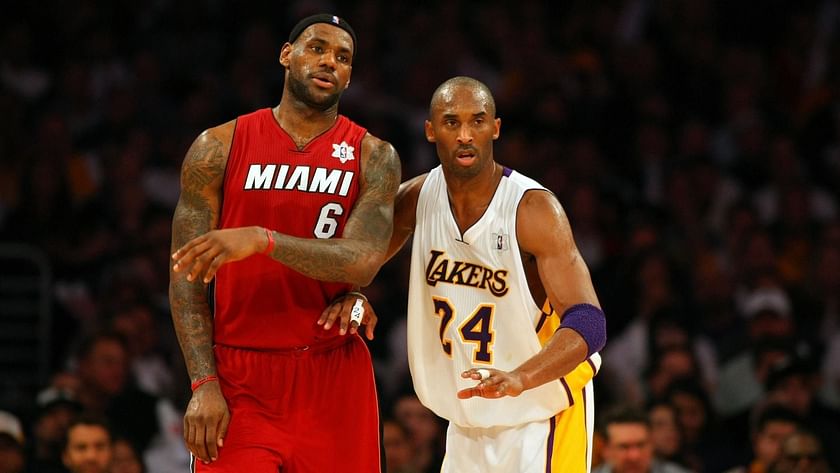 It was LeBron James' first NBA Christmas Day appearance in a Miami Heat jersey, and he didn't disappoint.
Kobe Bryant and James never faced off in the NBA Finals, which many fans wanted, so this matchup was highly anticipated. The newly formed superteam in Miami with James, Wade and Bosh were going up against the two-time reigning champions with Bryant and Pau Gasol.
The game was at the Staples Center in Los Angeles, where the crowd was stunned, as the defending champs lost by 16 points (96-80). James recorded a triple-double with 27 points, 11 rebounds and ten assists and grabbed four steals. He did so while shooting 57% from the field, 83% (5-6) from the 3-point line and 100% from the charity stripe.
At the time, it was the first triple-double on Christmas in 40 years (1970 - Billy Cunningham), and James was only the fourth player to do so in the NBA.
---
#3 Rick Barry - 1966 vs Cincinnati Royals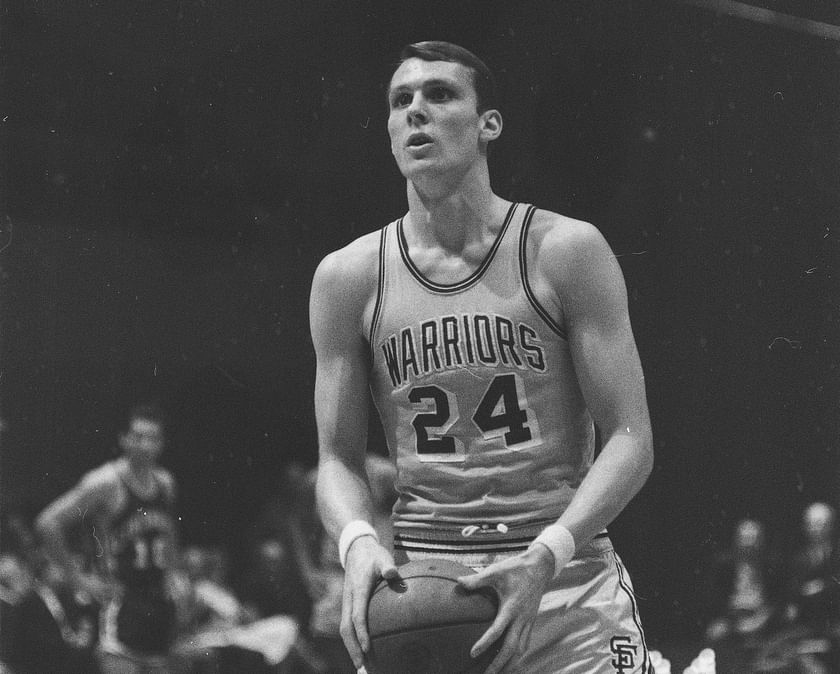 Rick Barry was one of the scoring machines in the pre-merger days of the NBA. He dropped big numbers routinely, and Christmas Day 1966 was no different.
Barry scored 50 points on Christmas in 1966 as a 22-year-old sophomore in the NBA. He overwhelmed the Cincinnati Royals led by Oscar Robertson and won the Warriors the game 124-112. Robertson scored 38 points, but it wasn't enough.
The Warriors had lost their previous game against the Wilt Chamberlain-led Philadelphia 76ers by just two points, so Barry came into this NBA Christmas special extra motivated.
He also recorded six rebounds and four assists and did so while shooting 19-35 (54%) from the field and going 12-13 (92%) from the charity stripe.
---
#2 Bernard King - 1984 vs New Jersey Nets
Bernard King was unstoppable in this game, as he went on a scoring spree en route to a 60-piece.
It's the NBA record for most points in a Christmas Day game, and New York Knicks' King did so against the crosstown rivals New Jersey Nets in 1984. He dropped 60 points, seven rebounds and four assists while shooting 19-30 (63%) from the field and 22-26 (84%) from the free-throw line.
Unfortunately, his historic performance was not enough, as the Nets won the game 120-114.
King recollected his iconic night in an interview with Sports Illustrated in 2014. He called it the greatest first half of his NBA career but remembered how upset he was because of the loss. He recalled:
"I didn't have to think about it. I scored 40 points in the opening two quarters, the greatest first half I ever played in my career. ... Whether I scored 15 points or 60 in a game, the bottom line was: Did we win? Scoring 60 points may take on an added flavor, especially after many years because it's still so memorable for so many people, but in that moment, I felt total dejection. There was no excitement. What bothered me most is that we didn't get a win for the fans."
---
#1 Wilt Chamberlain - 1961 vs New York Knicks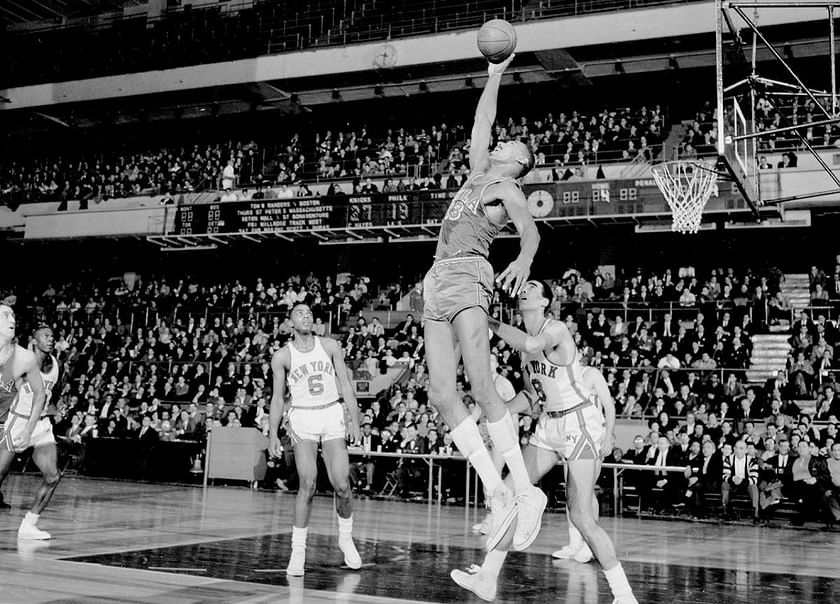 Wilt Chamberlain's 1961-62 season is one for the history books, and the Christmas Day slate was one of his best games of all time.
He dropped 59 points and 36 rebounds against the New York Knicks but still fell short of a victory. The game went into double overtime, and astoundingly, the Knicks won the game 136-135 despite Chamberlain's gargantuan performance.
He went 23-44 (52%) from the field but was underwhelming on the charity stripe, going only 13-22 (59%) from the line.
If he had made just two more free throws, he would have still held the all-time Christmas scoring record. Moreover, the Warriors lost the game by a single point, so his poor free-throw shooting cost the team down the stretch.
The Big Dipper's only goal in the game was to get buckets, and he recorded zero assists in 58 minutes. Additionally, the 36 rebounds is an NBA Christmas Day record.
Poll : Who had the better game?
4 votes