This NBA season, LA Lakers superstar LeBron James will become just the sixth player in history to play 21 seasons.
This will place him in the esteemed company of legendary players like Robert Parish, Kevin Willis, Kevin Garnett, Dirk Nowitzki and Vince Carter.
With James anticipated to play as many games as he can, the NBA's all-time leading scorer is poised to shatter even more records.
•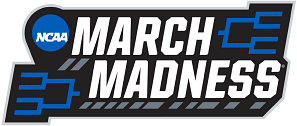 Here are five NBA records LeBron James could break this coming season
---
Become the first player to reach 40,000 career points
Last season, James exceeded Kareem Abdul Jabbar's record to become the NBA's all-time leading scorer. He achieved an impressive 1,590 points in a mere 55 games, bringing his career total to 38,652 regular-season points.
Over the past three seasons, he fell short of participating in 60 regular-season games each time. However, if he manages to play in 60 this season, James, who has maintained a career average of 27.2 points per game, will only need to average 22.46 ppg to become the first member of the 40,000-point club.
---
Become the first player to receive a 20th All-Star selection and first to make 20th All-NBA team
In another testament to his longevity, James has the potential to become the first player in NBA history to garner a 20th All-Star selection and secure a spot as a 20-time All-NBA member. Currently, the Lakers superstar is tied with Kareem Abdul-Jabbar with 19 All-Star selections.
James has been selected to the All-NBA first team on 13 occasions and earned a spot on the second and third teams three times each.
---
Enter top three in free throws made
Ahead of him are Kobe Bryant with 8,378, Moses Malone with 8,531 and Karl Malone with an impressive 9,787. To move up the ranks, LeBron James must exceed the 251 free throws he made last season and aim for at least 292 to surpass Bryant.
---
Have second-highest regular-season minutes played
Kareem Abdul-Jabbar stands as the NBA's all-time leader in minutes played, boasting an impressive 57,446. James has tallied 54,094 regular-season minutes, placing him 3,352 minutes behind, which makes it highly improbable for him to surpass Kareem's record next season. James played in 4,038 in the past two seasons combined.
However, he is only 758 minutes from catching up to Karl Malone, who logged 54,852 minutes.
---
Become eighth in all-time steals
LeBron James can also climb up the NBA's all-time steals list. He holds the ninth position with 2,186 steals.
Above him, ranking from No. 1 to No. 8, are John Stockton (3,265), Jason Kidd (2,684), Chris Paul (2,544), Michael Jordan (2,514), Gary Payton (2,445), Maurice Cheeks (2,310), Scottie Pippen (2,307) and Clyde Drexler (2,207).
He only needs 22 more steals to surpass Drexler and become No. 8 on the list.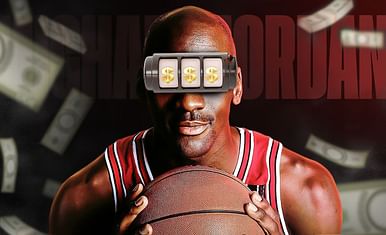 How did Michael Jordan's gambling "habit" taint his image?
Edited by Joseph Schiefelbein