5 talking points from today's NBA action
907 //
11 Dec 2012, 22:54 IST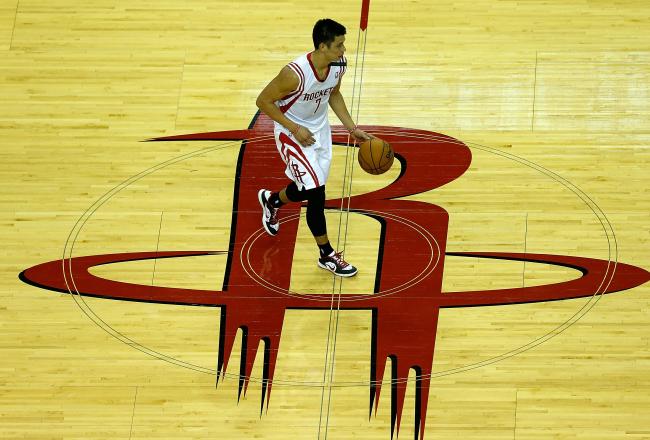 With James Harden missing, Linsanity was back again, but this time in Houston. The Rockets' fans may have had to wait a while to see Jeremy Lin explode in a game, as was commonplace during his time in a Knicks uniform. The diminutive guard went on to score 38 points, helped by a 52.3% FG and 12 trips to the free throw line. But all that Jeremy Lin has to show for his efforts is a loss to the San Antonio Spurs, who defeated the Rockets 134-126 in overtime.
The Spurs rallied past the Rockets thanks to 29 points from Gary Neal and a triple-double from their French superstar Tony Parker, who had had 27 points, 12 rebounds, and 12 assists for the first triple-double of his 11-year career.
Houston were dreaming of a super back-court when James Harden arrived via a trade from Oklahoma, but Jeremy Lin averages 27 points, 10 assists, and 56% 3-pt shooting per 48 minutes with James Harden OFF the court and 15 points, 9 assists, and 27% 3-pt shooting with Harden on the court. Houston may have to look deep, as Lin surely isn't performing when Harden is on the court with him.
The Golden State Warriors seems to be the team that has caught everyone else off guard with their play in the opening months of the young NBA season. Stephen Curry dished out some hot curry on his return to his native Charlotte. The sharp shooting guard ended up with 27 points, 7 assists, and 7 rebounds as he led the Warriors to their 14th win this season, their 4th in a row.
The Warriors now have a 14-7 record, good enough for 5th place in the Western Conference and 3.5 games above their nearest rival Utah. That too with the ever-injured Andrew Bogut still to make a comeback.
James and Wade take down the high flying Hawks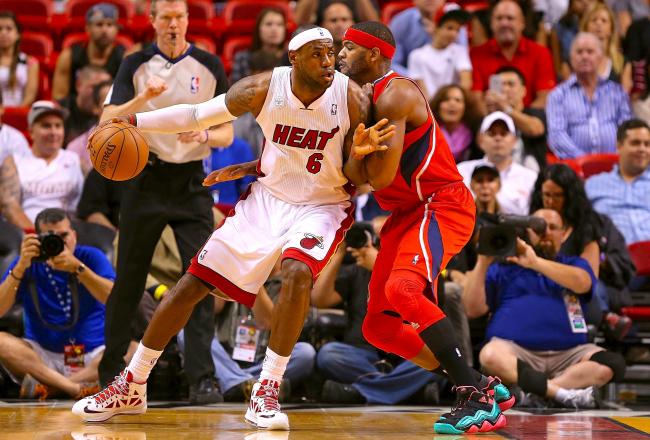 LeBron James and the Heat took down the formidable Atlanta Hawks in their own backyard. The Heats have really made home advantage count this season, as they have only lost just once at the American Airlines Arena. The Atlanta Hawks have really been impressive so far, doing damage while being under the radar. They themselves were on a sequence of 3 wins on the trot before coming up against the Heat today.
LeBron James scored 27  while Dwyane Wade had 26, as Miami pulled away in the second half to beat Atlanta after having only a 2-point advantage going into the half. Meanwhile, Josh Smith helped himself to 22 points, while the ever-efficient Al Horford garnered 20 points and 10 rebounds in the losing effort.
OJ Mayo continues to shine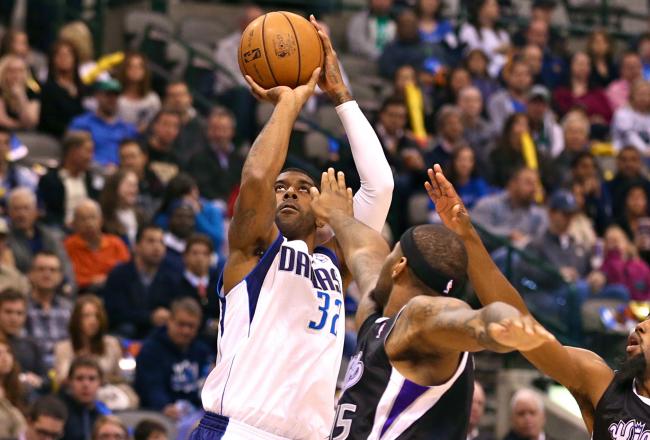 OJ Mayo seems to have found himself a comfortable spot on the Dallas roster. Coming into the draft, Mayo was supposed to be a real superstar level talent and certainly did start that way, coming 2nd to only Derrick Rose in the Rookie of the Year honours. But as the years passed on, Mayo's role with the Grizzlies faded from the cornerstone of the franchise to a sixth man scoring option.
This year in Dallas, Mayo is making others take notice of him once again, as he is currently averaging 20.8 points while shooting 48% from the field while posting a ridiculous 53% accuracy from beyond the 3-pt line. Mayo rallied the Mavericks to a 31-3 run in the second half of their contest, as the Dirk-less Mavericks defeated the Kings 119-96.
DeMarcus Cousins' grabs the headlines for the wrong reasons again
The biggest red flags for Cousins entering the NBA were his mental and disciplinary issues. That was reason enough to push the talented centre to be the fifth pick rather than being considered alongside John Wall as the first pick of the draft.
His ugly side again reared its head, as OJ Mayo and Cousins were both given technicals because of a second quarter skirmish between them. Videos suggested that Cousins had hit Mayo in the groin as he tried to deny him space in the paint. Mayo certainly didn't take lightly to Cousin's action, who later claimed that it was an unintentional coming together.
Mayo later said  about Cousins:
"He's a talented player, has a chance to be an All-Star, but you do stuff like that it takes you down a class and it's not too good.

"I told him to play basketball and you got a chance to be a good player, but when you do stuff like that you're like a garbage player. It's not a good play, it's not a sign of being great."
A similar tone was found in ESPN presenter Tim McMahon's voice, who said that Cousins had mental issues:
"That guy has some mental issues, man. He's a talented player. He has an opportunity to be the face of that organization, but I don't think he wants it…He's immature, man. Big maturity problem."
Cousins certainly has the talent, but his on-court as well as off-court decisions have let both himself as well as his team down time and again.