Jaylen Brown recently signed the biggest deal in NBA history. The Boston Celtics forward became eligible for the Designated Veteran Player Extension, also known as the "Supermax," after being named to the 2023 All-NBA second team.
Spotrac says Brown's contract extension is worth $288.2 million over five years, with no player options. However, even Celtics fans aren't sure if Brown's new deal is good value for money.
While the Georgia native is one of the most athletically gifted wings in the league and has become a serious offensive threat, there are still significant holes in his game. As such, Brown will need to continue working on his skillset as he looks to live up to such a hefty price tag and the expectations that are now on his shoulders.
•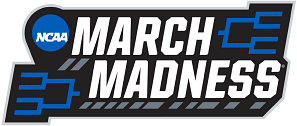 Here are six areas Brown could look to improve as we head into the new NBA season.
---
6 areas where Jaylen Brown needs to improve his game
#1 Defensive focus
Jaylen Brown has all the tools to be an elite perimeter defender when locked in. He's explosive, strong, has excellent changes of pace, and a phenomenal leaping ability. Yet, Brown often gets caught napping, leading to him being back-cut by his man.
There's also the issue of Brown's defensive communication. Far too often, the veteran wing loses track of his assignment, especially when tasked with switching on contact. There was a time, during the early stages of Brown's career, when he looked like a potential All-NBA Defensive selection.
However, those times have long passed, and now, Brown will need to re-discover his love for playing a physical and stringent brand of perimeter defense.
#2 Processing speed
Some people call this court vision. Others refer to it as "the game slowing down," yet from a sports science standpoint, it's known as "processing speed." What this means is Brown's ability to recognize everything that's happening on the court, make a decision on what to do, and then execute that decision.
The faster a player can chain those three mental actions together, the faster their "processing speed." Despite being viewed as one of the most intelligent people in the NBA, Brown's body is often moving faster than his brain.
If Brown can slow down his play and allow his brain to drive the action, he could rapidly improve his decision-making process, thus eliminating the countless errant drives into traffic on a nightly basis.
#3 Passing
Tasking Brown with initiating the offense is an exercise in futility. Throughout his NBA career, the Georgia native is averaging almost a 1:1 turnover-to-assist ratio and has seldom shown improvements in his ability to dictate play.
Part of Brown's passing struggles are linked to his processing speed and his acting before analyzing. However, the other part is that Brown's passing ability is questionable. Sure, we will get the occasional swing pass that draws a gasp from the crowd. Yet, oftentimes, Brown is guilty of giving away possession far too cheaply.
There are two options here: Remove Brown's playmaking responsibilities and let him focus on scoring and defense, or force-feed him more playmaking duties until things start to click.
#4 The left hand
Ask any Boston Celtics fan what Jaylen Brown's biggest weakness is, and they will tell you that he can't dribble left. Teams continually shade Brown's right hand and force him away from his spots. This leads Brown to fight for ways to get back to his right hand before driving.
Given Brown's weaknesses as a passer, taking away his right-handed drive is a quick way to slow down Boston's high-tempo offense in the half-court. As such, the Celtics have taken to utilizing Brown's skillset on rip-throughs or via hand-off actions such as "Zoom," something out of their "21 series" or their "quick series."
If Brown can improve his left-handed dribble, he will quickly find himself becoming an even more well-rounded offensive weapon, especially when attacking in the half-court or in one-on-many fastbreak situations.
#5 Screening
The Celtics have begun utilizing Jayson Tatum as a screener. Both on-ball and off-ball. Yet Brown, who is far more explosive, is seldom put into situations where he's screening for a ball-handler. Given Brown's exceptional mid-range scoring talent and elite-level athleticism, having him work as an inverted screener could cause chaos for a defense.
Both Ime Udoka and now Joe Mazzulla have utilized inverted screening actions to create mismatches on the perimeter. Brown adding a reliable screening ability to his skillset would allow him to impact the game without the ball in his hands rather than idly waiting on the weak side of the perimeter.
#6 3-Point shooting
Brown's athleticism makes him an elite threat when attacking the rim. It's also why his mid-range jumper is so reliable because he can create a clear line of sight while reaching the apex of his jump.
However, Brown has struggled to produce when shooting from deep consistently. The veteran wing is a career 36.5% shooter from the perimeter, which is a shade below the league average. According to Cleaning The Glass, Brown ranks in the bottom 20% of wings for the amount of threes he takes, with just 33% of his offense coming from deep.
If Brown can improve his perimeter shooting, additional driving lanes will open up as defenses look to take away the 3-point shot. Otherwise, Brown will continually find himself in a crowd as he penetrates the defense, and that has proven to be a consistent problem for him throughout his career.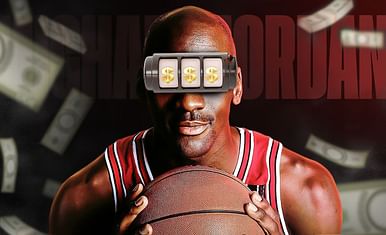 How did Michael Jordan's gambling "habit" taint his image?