63rd Indian Basketball Nationals - Tamil Nadu Team Preview
6.10K //
20 Dec 2012, 01:14 IST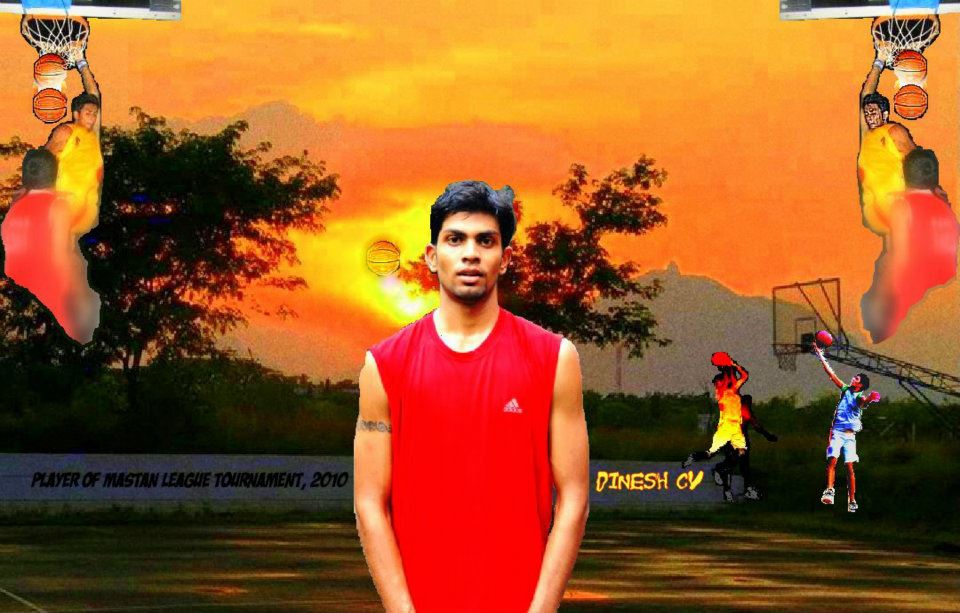 The state of Tamil Nadu is one of the frontrunners in India when it comes to basketball. They have consistently fielded top notch players who gel together well. "In past 12 years, our Tamil Nadu state team holds a record when it comes to medals in national championship. They have won 5 gold medals continuously from 2000 to 2004 and 2 silvers and 2 bronze medals, so a total of 9 medals in 12 years, which is an outstanding record," said Tamil Nadu team captain CV Dinesh. Ahead of the 63rd Nationals which will commence from 26 December, here's a preview of one of the best teams in India. The captain of the squad, CV Dinesh, took the time to enlighten us about the team which poses a threat to win the nationals this year.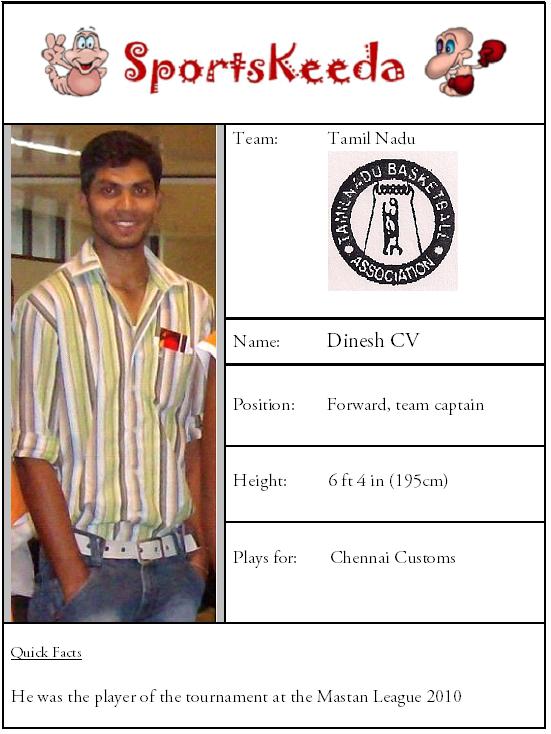 About the team: "Our team this year is a good blend of seniors and juniors, so we are looking forward to a fast and energetic team performance. We have been preparing for a month in Chennai and the Tamil Nadu basketball association is extending its full support for the welfare of the players. We are very grateful for them for the residential camp they have provided us. Our camp is going on in Sathyabhama University campus."
Opinion on the competition: "All team have their own strengths and teams like Uttarakhand, Punjab, Indian Railways, Services and Kerala have always been good in the past years and will be strong contenders for title. We, Tamil Nadu state team have prepared our best and are confident that we will also be a force to reckon with at the nationals."
Main scorers: "Hareesh Koroth is arguably among the best shooters in India right now and youngsters like Ram Kumar and Raghu Ram also do a wonderful job when it comes to outside shooting and scoring."
Rebounders: "Riken and Amjyot are very young and energetic and blessed with great vertical leap. They are our main men when it comes to rebounding."

Ball handlers: "Akilan and Praveen are very fast and good at penetration and maintain a good shooting percentage too, so they are our brain points."

All round player: "Pratham Singh is climbing up the ranks very quickly and becoming a very effective player. A good teammate to have!"
Coach: Mr. Dinakaran, SAI coach, India.
"Here's hoping that Ludhiana will be fruitful for us and that we end up at the top of the podium. My best wishes to Sportskeeda and its editors for showing such interest in Indian sports. The information they provide about sports is overwhelming. Kudos to you guys!"
The above list was by the captain himself, which explains his exclusion from the standout players. A modest man, he doesn't blow his trumpet, despite being one of the best players on this squad. CV Dinesh hails from Coimbatore, south of Tamil Nadu and is currently appointed as a tax assistant in Chennai Customs. He is the most experienced player in this year's Tamil Nadu basketball state team for the 63rd Nationals. The captain has a great vertical leap and leads and motivates through actions more than words.
Here's the full team roster:
Centers:
Riken Pethani- 6″8
Amjyot Singh- 6″9
R. Vinoth 6″5
Forwards:
CV Dinesh (captain)- 6″4
Hareesh Koroth- 6″1
Ram Kumar- 6″2
Raghu Ram- 6″2
Vinooth Kumar- 6″3
Pratham Singh- 6″0
Point Guards:
Akilan- 5″9
Praveen- 5″10
Kasi- 5″10
Of the above list, I've only seen Praveen and Amjyot play. Praveen is deceptively quick and has a vicious crossover with which he leaves defenders in the dust. Amjyot is a new addition to this team. He is a great ball handler for his size and besides being one of the best big men in the country, is also able to get to the rim all the way from the perimeter on strength of his dribble. You can watch some clips of Amjyot in action here. Hareesh is a dead eye shot who has really made a mark for himself through his marksmenship for India in the last few years, including a 24 point performance vs Iran in the 2010 Asian Games where he went 6-10 from three point range.
This team is a treat to watch. Wish them luck for the nationals.
Join the event page here for more info:
https://www.facebook.com/events/14273122254t0908/