8th Savio Cup Final Review: ONGC vs Sports Power
1.04K //
10 Dec 2012, 18:02 IST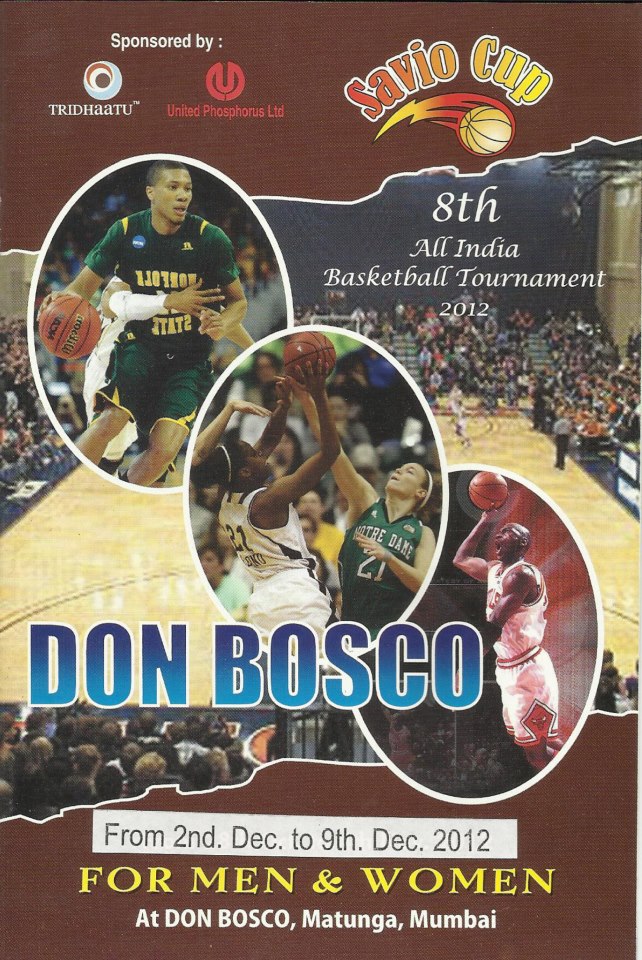 The finals of the 8th Savio Cup drew to a close yesterday, after Southern Railways defeated Maharashtra in the Women's section. It was then time for the showdown between ONGC and Sports Power. ONGC is one of the best basketball teams in India right now. And they were up against a team from the USA which featured three former NBA players. Here's the full list of the players from USA:
In India, the guest is the King. But when they step within the four lines of a basketball court, all is up for grabs. No quarter was given by either team. This one was a close battle throughout, even though Sports Power held the lead for long.
ONGC were missing Trideep Rai who is one of the best shooters in India. Riyazuddin, who did not play for ONGC at the last Savio Cup because of an injury, was in for this one. Newcomer to ONGC, Amritpal Singh got ONGC on the scoreboard with the first points off a turnaround jumper. With four minutes gone by, ONGC trailed 4-6. ONGC already got in the penalty at that point with five fouls.
And then DD Sports held off on the deferred live coverage by a couple of hours. Patience was rewarded as the telecast did resume eventually. The interruption was to sneak in the live coverage of some other programs of DD Sports.
Paul Grant's size gave ONGC some trouble. Sportspower showed their dominance on the boards early on, taking advantage of their size and converting on a couple of offensive rebounds. Amritpal hit a faceup jumper over Paul Grant, then Jerome Williams drove in to make it 15-10. Joe McCarthy hit a corner three to extend it to 18-10. Anoop replied with a three and then Terrance drove in for a easy layup. Both teams were just trading baskets. Riyazuddin drove past two Sports Power players for a layup to make it 15-20 at the end of the first quarter.
ONGC started off the second quarter with a couple of sloppy turnovers. Jerome Williams then did something in a timeout which would have had him fined and suspended in the NBA. He went and slapped high fives with the crowd as the kids surrounded him. All's cool in an exhibition match. Junk-yard dog was wearing a Veteran's day headband and playing to the crowd in an entertaining fashion.
The English commentary was provided by Vinod Muthukumar who knows his basketball. The Hindi commentary although less incisive about basketball, was gold in its own right. Some excerpts:
- Yeh chote kad ke khiladi sabse chote kad ke hai.
- Anthony 'Boner'
- Three pointer, Paine nazar aur akarshik mudra ke saath.
- Yeh buzurg bahut badiya khel rahe hai.
As the game went on, Murali Krishna cut the lead to 10, but Terrance Thomas drove in for a layup. Then Amritpal Singh scored two to make it 19-29. At halftime Sports Power led 33-21.
Sports Power powered the ball inside and maintained a double digit lead until Vishesh was left wide open with the score at 35-44, and he calmly sunk in a three pointer. He followed it up with a close jumper to make it 40-48 at the end of the third quarter.
To start the fourth, Murali Krishna missed a sitter of a layup, then Paul Grant made a shot and got fouled. Bonner tipped in the following miss to make that a four point trip for the USA. A huge momentum changing play for the guests.
Vishesh answered again with a three pointer. Sports Power answered right back with a three, but Vishesh wasn't having it as he hit another three pointer. 48-56 and Vishesh hit another three. Three threes in the fourth quarter for him. The score was 55-63 with two minutes left in the game. At that point Jerome Williams took over and put the game away. Awaiting confirmation on the final score, Sports Power hit a three at the end, not sure if it was counted. Reportedly they won by 8 points.
The size and experience of Sports Power enabled them to get the best of ONGC. The average age of their players was over 35 years and their composure showed throughout the game. The games were followed by prize distribution ceremony. In the first game today, Savio Club U20 men beat Nagpada 72-62. They collected the prize along with the men and women's teams today.
There was a NBA Cares clinics for players and coaches and for one-on-one interactions with the three former NBA players – Anthony Bonner, Paul Grant, and Jerome Williams on Saturday, 8th December at Don Bosco School. Matunga. The guest team ingratiated themselves well with the home crowd all through the week and took away the deserved spoils in this one. The twin competition of Savio Cup, Ramu Memorial Basketball tournament is scheduled to take place in April next year. Keep an eye here to find more details about it as they become available.