8th Savio Cup tips off on 2 December in Mumbai
830 //
27 Nov 2012, 22:53 IST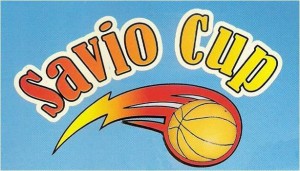 The 8th Savio Cup will tip off on 2 December.
In a survey some time ago, Hoopistani accorded Mumbai with the status of 'Basketball capital of India'. If there is any city in India which echoes with the sound of basketballs dribbling, it's Mumbai. Although the echoes are heard louder in the hills of north and north east India, that is more so thanks to the hills and the way the courts are nestled in between them. In terms of number and scale of basketball competitions and activities, across school, college, grassroots, and national level, Mumbai is among the handful of cities which is always echoing with the sounds of basketballs bouncing around.
This is what that sounds like:
Among the major hotspots of basketball in the city, Don Bosco School, Matunga is one of the hottest. It is active in basketball across all levels: grassroots, school, college, and basketball at the national level.
This court at Don Bosco, Matunga is one of the most famous ones in the city, along with the YMCA and others. Basketball at Don Bosco is synonymous with Savio Club. It's a club of pass-outs from the school who are passionate about the game and take to the courts whenever they can. What sets this club apart is that they don't just play the game. They keep the game alive around here at all levels. At the grassroots level, the school plays host to a lot of coaching clinics, including the Jr. NBA/WNBA Skills Challenge. At school level, the Don Bosco School kids won the BFI school league here last year.
At the national level, this court plays home to the Savio Cup, an invitational tournament featuring the best teams from India, and one from the USA too. What makes this international is that the Savio Cup is the one of the few competitions in India to invite a foreign team, Shooting for Success.
At the previous Savio Cup, ONGC and Southern Railways won the Savio Cup in the men's and women's section respectively.
There was also a Dunk contest which was won by Terry Fields of Shooting for Success. Here's a recap of last year's finals:
https://www.sportskeeda.com/2012/01/16/savio-cup-finals-recap-ongc-vs-punjab/
This time around there seem to be fewer teams in the Men's section. Three teams from last year, Services, Punjab and Shooting for Success are out. But there is a new team in the Women's Cup, Rest of India. Following are the teams of the 8th Savio Cup:
Men:
1) ONGC
2) Tamil Nadu State
3) Indian Railways
4) Maharashtra
5) A team from the USA.
Women:
1) Southern Railway
2) Chattisgarh
3) Maharashtra
4) Rest Of India.
Basketball season in India has started in earnest. Soon after the Savio Cup we have the Nationals and the Federation Cup. Watch this space for more news about the upcoming competitions.
Check out the videos from the previous editions of the Savio Cup:
https://www.sportskeeda.com/2012/11/27/indian-basketball-videos-savio-cup-highlights-and-dunk-contest/