Asian women's basketball: India's Spanish coach eyes top-5 finish
979 //
24 Jul 2013, 17:28 IST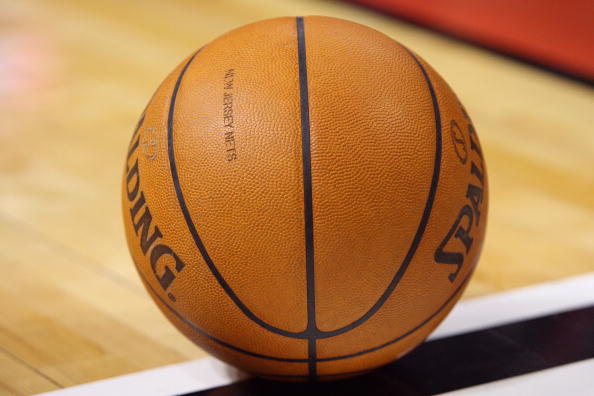 Greater Noida, July 24 (IANS): Francisco Garcia, the new coach of the Indian women's basketball team, says he is focused on a top-five finish at the Asian Championships in Bangkok in October.
"China, Japan, South Korea and Taipei are the best in the region and we have to compete with others for the next best position. Whether we finish fifth or sixth, we will give it our best shot for sure," the Spaniard told IANS in an interview.
The training of the girls will go on full steam for two months from Thursday at the Jaypee Sports Complex in Greater Noida.
"But for a short break of 10 days, it will be a rigorous workout for two months. I have not met the entire squad, but the girls I have seen are hard working and have a lot of passion for the game. Importantly, they are willing to work," he said.
Before accepting the offer from the Basketball Federation of India (BFI), Garcia was in Denmark and Finland, besides Spain, on coaching assignments.
He has also coached Spain's Amaya Valdemoro, a key member of the Houston Comets team that thrice won the Women's National Basketball Association (WNBA) championship.
"I have been a coach for 23 years and have worked at both professional and grassroots level. My work ethic remains the same with every team, in every country," he said.
The Spaniard feels that if India are to compete at the top level internationally then their emphasis should begin at the grassroots level.
"If we find tall girls, we can compete with the giants in the region to start with. It becomes easier to work on their defence at a younger age. If you can defend well, half the battle is won. So, the programmes at the school level are important to build better teams for the future," he said.
Garcia was critical of the state of women's sports globally and it would only get that much more difficult in India.
If basketball has to develop here, the only way out is to launch a professional league and for that, sponsors should display a more pro-active approach.
"The state of women's sport is same everywhere with people believing that women are not cut out for hard grind. In India, it is that much more difficult because of their cultural background. We need people to watch women's sport positively and sponsors should come forward to pump in money. Professional leagues should start, roping in overseas players. IMG-Reliance is planning to start a league for men. Government backing for sport is also a must for the federations to take it forward," he said.
Garcia, who has been here for a month now, is impressed with what he has seen of the girls' game, particularly the potential of a couple of players, and feels they are competent to play at the highest level.
Kavita Akula from Chattisgarh and her state-mate Poonam Chaturvedi, who is six-foot-eight inch, impressed him the most.
"I have seen Akula at the IMG academy. She is young and potentially the best player. The other player who I have been impressed with is Chaturvedi. She is a player for the future," he said.
Garcia, who also watched the men's team play, was all praise for seven-foot-two-inch Satnam Singh Bhamara from Punjab.
"Satnam has a lot of potential. He is just 17 years old and has a long way to go. He can be a big player and at the moment he looks capable of developing his game," he said.