Austin Reaves of the LA Lakers is turning into an above-average NBA player. He went undrafted in 2021 NBA before signing with the Lakers. As seen by his production, it was a smart move by Los Angeles. Many believe they haven't made many great moves recently, but Reaves certainly was one of them.
The way Reaves plays isn't the same as most players. He's not the most athletic guy, but he makes plays and does what he needs to do to be productive. This season, he's averaging 11.3 points per game while shooting 53.1% from the field, 40% from 3-point range and 90.4% from the free-throw line. Finishing with these splits would put him in the elite 50/40/90 company.
However, Reaves realizes he has to play a different way, joking about the following in an interview with The Orange County Register. The comment was about him talking about guys like James Harden and Rajon Rondo.
•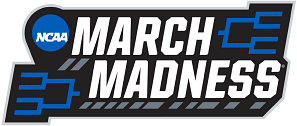 "I wish I could go dunk everything, but I can't," Reaves said.
When asked about how he improved his shooting, Reaves spoke about how his new shooting stroke has him feeling much better:
"Just a little bit of an emphasis was really getting my follow-through 'through-through,'" he told SCNG. "Instead of kind of pushing it, really snapping the wrist and holding it, staying in shots was the focus. But really at the end of the day, it was just being in the gym every single day, a couple times a day repping it out."
Averaging 11.3 ppg while playing 29.5 minutes per game might not impress many, but it's what Reaves does on both sides of the basketball. The scoring average isn't any slouch either, and Reaves spoke about how he's starting to become a better scorer.
"I don't feel like I have to get into the paint and force stuff," he said. "I can get to the paint, use shot fakes, get to the free-throw line, make plays. Never want to be one-dimensional, so the shots I take in the paint are really good. They're never really super tough shots."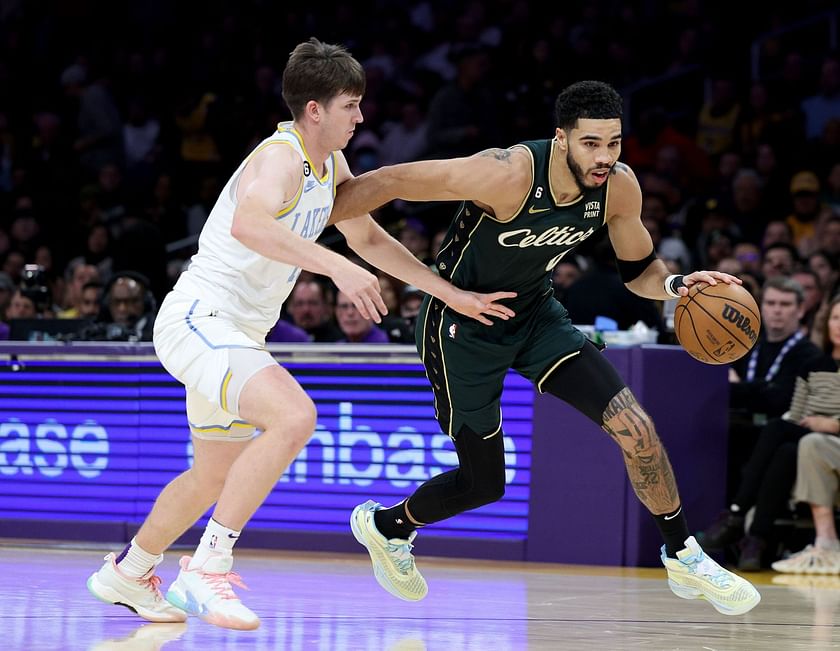 Austin Reaves turning into a vital Lakers player
Austin Reaves is a young 24-year-old. However, Lakers players and coaches continue to praise the work he's put in. Coach Darvin Ham said he has his trust, which are big words considering he's coached Giannis Antetokounmpo, Anthony Davis and LeBron James.
"He has all of my faith and the faith of our coaching staff," Ham said, "in the sense whenever he's in the game and has the ball in his hands, he's going to make the right play on both sides of the ball."
Davis, who is widely regarded as one of the NBA's best players when healthy, has also praised Reaves. One thing that's important for Reaves is to learn from the players he's playing with, and Davis said he does exactly that.
"He's playing unbelievable for us," Davis said. "He's constantly asking questions to all the older guys, and he definitely wants to get better. He's watching film, owning up to his mistakes."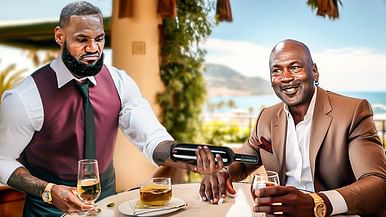 How is Michael Jordan officially richer than NBA's 10 richest players?!
Edited by Joseph Schiefelbein