Basketball India: Mailbag #1
999 //
22 Nov 2012, 00:35 IST
Two days ago you submitted your questions on the Basketball India Facebook page. Here are most of them answered: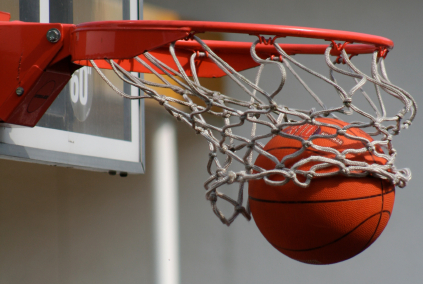 1) Vikas Saini: How could I increase my jump height?
This is the book by Zak Penwell, the Strength and Conditioning Coach of the Indian team:
https://www.sportskeeda.com/2012/10/24/faster-stronger-better-india-zak-penwells-book-hopes-to-improve-indian-basketball-players/
Another philosophy is from Kadour Ziani, about stretching like a cat:
https://www.sportskeeda.com/2010/07/28/love-for-the-game-dunking-with-kadour-ziani/
Adapt a balanced approach. Just keep jumping.
2) Sanchay Messi: Do you have any tournament for boys and girls who have just passed out and don't have any team?
There are various clubs which participate in tournaments in most cities. Get in touch with the local federation for information about the ones in your region.
3) Sameer Arora nikhil: Is India participating in internationals?
Yeah we are. And winning some too. Indian men and women teams won the 3×3 Beach basketball tournament in Sri Lanka. This year Indian women's 3×3 team won gold at the 3rd Asian beach Games.
https://www.sportskeeda.com/2012/06/20/indian-women-undefeated-for-gold-in-3×3-basketball-3rd-asian-beach-games/
4) Tj Debasish: What is the average height of Indian basketball players?
Pretty variable to get an average. Off the top of my head, by that I mean based on the heights of over 50 players I've accounted for, I'd guess at 6'4″. Here are links with profile cards of Indian ballers, I've tracked the heights down in almost all of them:
https://www.facebook.com/media/set/?set=a.185593044832978.47979.183342558391360&type=3
5) Ankit Gurung: What is the minimum age for playing basketball nationals?
There's no minimum age. Even a toddler would be eligible if he could ball.
6) Ravi Pareek: What is the Government doing to make basketball more popular in India? Why is its popularity going down day by day?
It's not really going down. Although the crowds at some events aren't as raucous as earlier. The game has been coming up considerably in recent years. A lot of NBA players have visited India, and with IMG Reliance locking up the rights of basketball telecast in India the three bodies – Basketball Federation of India, IMG Reliance, and the NBA, there is a joint effort to make the sport more popular in India.
The BFI is conducting school and college level basketball leagues across the major cities, in addition to the regular competitions:
https://www.sportskeeda.com/2011/01/28/indian-basketball-if-school-leagues-exist-can-colleges-be-far-behind/
https://www.sportskeeda.com/2012/09/30/rejoice-schoolcollege-leagues-in-6-cities-by-bfi-and-img-reliance/
The NBA has three regular initiatives in terms of events:
1) Mahindra NBA Challenge – open to all
https://www.sportskeeda.com/2010/12/07/interview-with-troy-justice-director-of-basketball-operations-nba-india/
2) Jr. NBA/WNBA Skills Challenge – for school kids
https://www.sportskeeda.com/2011/03/24/a-talk-with-troy-justice-nba-india-about-the-jr-nbawnba-skills-challenge/
3) NBA 3X – open to all under 23
https://www.sportskeeda.com/2012/09/23/nba-3x-a-basketball-carnival/
In addition, there are a slew of events and initiatives being taken by a lot of independent bodies to promote the sport in India. With BFI and NBA, the new channel Sony SIX now shows more NBA matches in addition to the Liga Endesa.
7) Sunpreet Sher Singh: Do we get to see National Basketball Tournament this December on TV?
It may be shown on DD Sports. Hope to get the video either way and prepare highlights like these:
8) Sunpreet Sher Singh: Will Shahrukh Khan ever make Chak de India basketball movie?? :-)
After Ra One I hope he stays away from it. There were talks of a basketball movie in India starring players from the Indian team, 4 PM on the Court was the title. But the movie never materialized.
9) Surbhit Bhardwaj when are the trials for state or nationals
Already underway in most cities. Nationals are from 26th December.
As for some general questions, yes backcourt violation exists still, passing to yourself off the backboard is allowed, and 3 second rule still persists.
Check back on Monday for the next edition of the Mailbag.