NBA analyst Bill Simmons says that Nikola Jokic is probably better offensively than Larry Bird. On the most recent "Bill Simmons" podcast, he spoke about the Denver Nuggets' two-time league MVP and his skillset. Jokic has shown himself to be a dangerous offensive weapon and has elevated the Nuggets to a contender.
"Something different when somebody has freak vision, freak everything" - Bill Simmons
This is very high praise of Jokic's play to say that he could have been better than Celtics legend Larry Bird. Jokic has been very impressive, but Bird is a 10-time All-NBA selection, three-time league MVP, and three-time NBA Champion.
•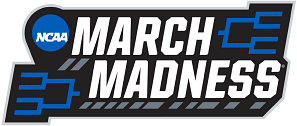 One reason Bill Simmons thinks what Jokic does is more impressive is because he is taller. Nikola Jokic is a 6-foot 11-inch center and is averaging 9.5 assists per game this season, which is third in the NBA. He is the only non-guard in the top ten in that category. His ability to find his teammates is what makes the Nuggets' offense special.
Jokic is not just an efficient passer but is a big threat as a scorer. He is averaging 25.3 points per game this season, which is slightly down from his 27.1 ppg last season. He shoots 33.8% from three-point range, making him difficult to guard, especially off the pick and roll. He also currently averages 11.0 rebounds per game, which means he averages almost a triple-double per game. Unlike a lot of other centers in the league, he also shoots over 80% from the free-throw line for his career.
Nikola Jokic being a better offensive player than Larry Bird is debatable, but it's becoming more of a conversation with each game the big man plays.
---
Nikola Jokic and the Nuggets' championship chances
Having a back-to-back MVP is a huge advantage for a team with championship aspirations. Nikola Jokic and the Nuggets reached the Western Conference Finals of the 2019-20 season before falling to the Los Angeles Lakers. The team has failed to make it back to that place in the last two seasons.
The Denver Nuggets are hoping this is the year they get back and possibly get to the Finals. The team was on a hot streak, winning five straight games before falling to the Sacramento Kings 127-126 this evening. The team is 22-12 and tied for first place in the Western Conference standings. If Jokic continues his high level of play and the team can have a healthy Jamal Murray and Michael Porter Jr., they have as good a shot as any of the other contenders in the West.