The Charlotte Hornets won three more games this year than they did last season. With a 39-43 win-loss record, Jordan and his Charlotte Hornets finished at the 9th spot, just a couple of games removed from playoff contention.
Focussing only on the positives, Charlotte did make a jump of one spot on the East standings from last season, but still couldn't pull through enough to make it to the postseason.
Kemba Walker being named an All-Star starter was probably the only major highlight for this team during the 2018-19 regular season, as they prepare for the offseason and everything it brings with it.
•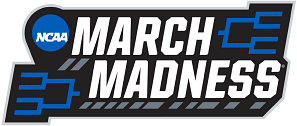 It was one of the most high-scoring seasons in recent times for the NBA. The Hornets scored more than their previous season's average but slid 9 positions on the list of teams with the most points scored per game. Clearly, they relied too heavily on the talent that Walker brought to the table which - as expected - did not serve them well in the long run.
Without further ado, let's analyze three players who failed to play prominent roles this past season:
---
#1 Nicolas Batum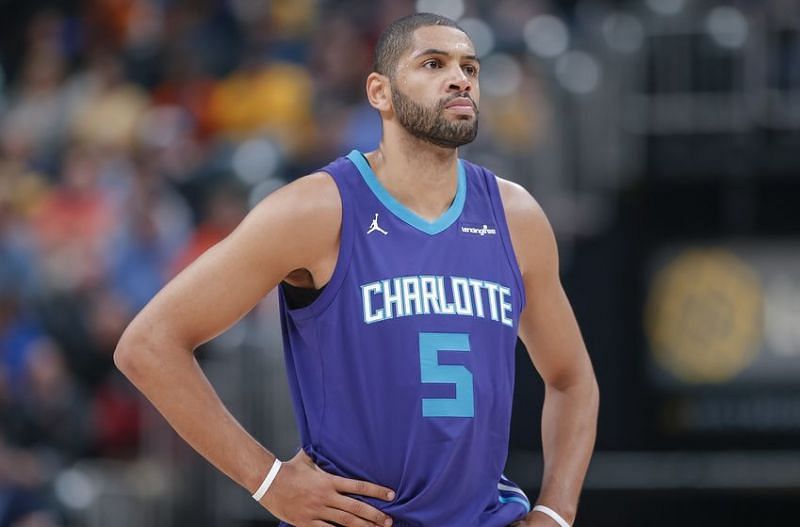 Having recovered from a left elbow contusion, Batum played 75 games this past regular season as compared to just 64 from last year, but ended up scoring 41 fewer points on aggregate. He averaged just 9.3 points per game - which is the lowest since his rookie season - having played over 31 minutes per game throughout.
Widely known for his chase down blocks and lockdown defense, Batum miserably recorded less than a block and less than half a steal per game in the 2018-19 regular season. Although he shot a modest 45% from the field and 38% from beyond the arc, his scoring average for the year was even lower than his career average of 11.8 ppg.
Due to an injury and illness, Batum also lost his starting role by the end of the season, and scored a total of only three points in his last three games combined.
#2 Tony Parker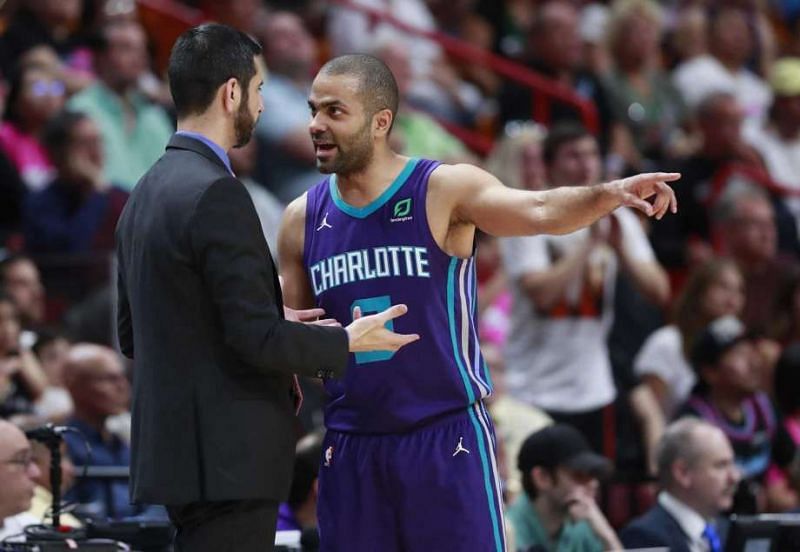 To everyone's shock and disbelief, Tony Parker ended his 17-year career with the Spurs at the end of last season and joined the Hornets. The 4-time NBA Champion came off the bench in Charlotte and averaged less than 10 points per game.
Apart from his last season with the Spurs, his 9.5 ppg production this year with the Hornets was the lowest since his rookie season. Despite getting over 18 minutes of playing time per game, Parker recorded career-low numbers in both rebounds and assists, taking just above 8 shots per game on an average. He has been averaging single digits in scoring for the past two years straight.
It's safe to say, he is no longer the Tony Parker that teams used to fear. Nearing the end of his basketball career, Parker is not sure if he'll return to the court next year much less to the Hornets.
#3 Michael Kidd-Gilchrist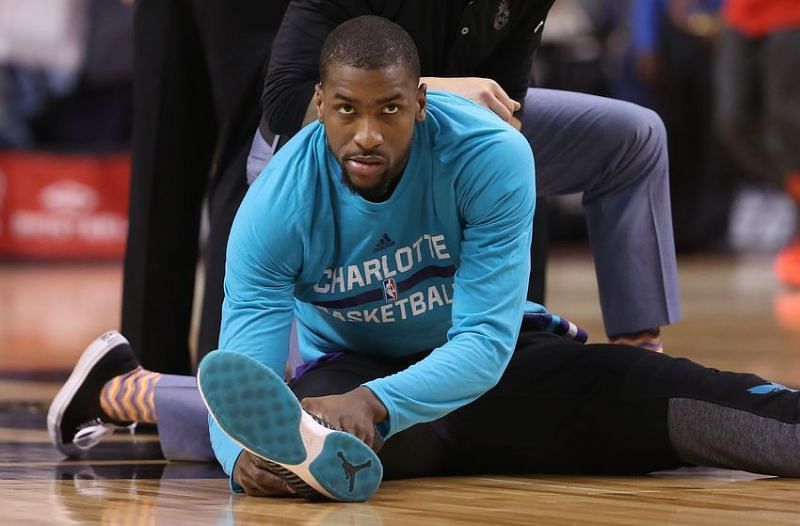 This was Kidd-Gilchrist's seventh straight season in Charlotte, and, politely speaking, it was his worst ever.
He missed six games back in November because of an ankle injury. Unlike last season (when he started in all 74 games), he came off the bench for the Hornets this season, receiving over 18 minutes of active court-time per game. Kidd-Gilchrist managed to score just 6.7 points (lowest of his career) and pull down less than 4 rebounds per game.
This decrease in productivity can be attributed to a noticeable decline in playing time but the fact he's been averaging single digits in scoring for three years now says it all. With similar lackluster numbers on the defensive end, Kidd-Gilchrist did not help the Hornets' cause throughout the year.
Kidd-Gilchrist did miss some time in March having entered the concussion protocol which came as a result of him bumping heads with a Sixers player.