At the time, public belief was that the Lakers needed to give up both Gasol and Bynum to get Howard, but that wasn't true – as seen in them giving up Bynum and one future first-round pick to land Howard in August 2012.
Howard did get taken off the market by the Orlando Magic for a while in late 2011, but the Lakers believe they would've sent Bynum out and landed Howard sooner or later. The one problem with this situation is a very real possibility that Bynum's brittle knees would've really cracked, which they did at the Philadelphia 76ers in 2012, at some point before the Lakers could flip him for Howard.
•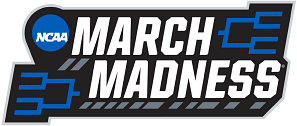 How different would Howard's Lakers tenure have been with Paul in place next to him?
This is the really interesting angle.
Howard and Paul grew close as 2008 Olympic teammates, and the Lakers were fully aware that there was open dialogue between the two about trying to become NBA teammates somehow. Knowing Howard's desire to play with Paul was an additional reason why the nullified trade was so devastating.
The Lakers not only thought they had rebuilt to give Bryant a shot at another title, they were also looking at having two 26-year-old established superstars in Paul and Howard, at the two positions that have been traditionally the most valued ones in basketball history.
With Paul around, there wouldn't have been that stigma that Howard hated: following in Shaquille O'Neal's footsteps as Bryant's new partner in the Lakers' one-two punch. And the championship ring that Howard is seeking would obviously have appeared much closer with the Lakers. He might have already been wearing rings before reaching free agency in 2013.
Howard turned out to be not all that the Lakers had hoped last season, refusing to prioritize the team's needs over his individual ones and bucking at the idea of riding in Bryant's backseat. Like Bryant, Paul is a hard-driving leader, but unlike Bryant, Paul is the same age as Howard. It's not difficult to see how Bryant's serious messages would have been far better received by Paul, or how much more he could have gotten Howard to play the pick-and-roll he resisted last season with Nash. The Paul trade, in all likelihood, would've altered the course of Howard's development, maturity and career.
What would've happened to Kobe Bryant?
We know injury healing is hard to predict; predicting an injury is even tougher. It is, however, fair to assume that Bryant would not have had such a burden placed on him in the two years after Phil Jackson's departure if Paul had been there to assume primary ball-handling duties. Maybe there would have been no Achilles tendon rupture, no fractured knee.
Bryant accepted the arrival of Nash with the idea that it'd make Bryant's life easier. It didn't, with Nash – even when he was sidelined last season – being shifted into a spot-up shooter role because Bryant was more adept at creating shots for team-mates in Mike D'Antoni's offence.
As mentioned before, Bryant would've found himself moving to small forward as the Lakers developed a smaller, faster unit with Paul creating the shots. The X's and O's of fusing a great point guard with a great shooting guard remain a rarity in the NBA.
What would've become of Pau Gasol with the Houston Rockets?
Much like the Orlando Magic went from being condemned as the big losers in the four-way Howard trade to the big winners, the Rockets were viewed by many pundits as the losers when the Paul trade was blocked. In the end the Rockets are now the most successful of the three teams involved in the Paul trade. Though Rockets' general manager Daryl Morey thought Gasol was the top-flight player he had been unable to bring to Houston, the Rockets were able to build a core of James Harden and Dwight Howard. It's safe to say now that having Harden, 24, and Howard, 28, is better than having Gasol, 33.
Patience is always one of the most underrated qualities a great personnel man must have. Kevin Martin, the most proven player last year Morey was giving up for Gasol, was used a year later to acquire Harden from the Thunder, who couldn't re-sign Harden in a different but similar small-market quandary to what the Hornets suffered through Paul. A year after that, Howard came aboard via free agency.
Gasol has always maintained that he will continue to do what he has been doing with a great attitude and that he will continue to enjoy the game. That's what he would've done for the Rockets, but would Gasol have proved to be much more than that? This is a question for which an answer can never be found.
Would the Lakers, not the Heat, have won the 2012 and 2013 NBA titles?
Just to have gotten the LeBron versus Kobe heavyweight championship bouts that we have never seen would've been something. But a core of Bryant, Howard and Paul looks much more fundamentally sound and stronger than the core of LeBron James, Dwayne Wade and Chris Bosh.
There is more to a team than its stars, including the rather weighty matter of whether Mike Brown (or D'Antoni) could have coached the Lakers to the crown. But filling in the Lakers' gaps around such a dominant shot-blocker as Howard and a dynamic steals maven as Paul, with all that Bryant still could offer, is a dream compared to the nightmare of picking up the Lakers' pieces and broken bodies in this all-too-real world.
Everything mentioned in the above paragraphs are hypothetical. As such, hypothetical scenarios are generally a waste of time. Yet the Paul trade is different and loftier for the simple reason that it was actually done and then undone.
A clear parallel universe was established… and then never allowed to exist.