Conference USA Tournament a slam dunk for Tulsa
990 //
19 Mar 2013, 01:14 IST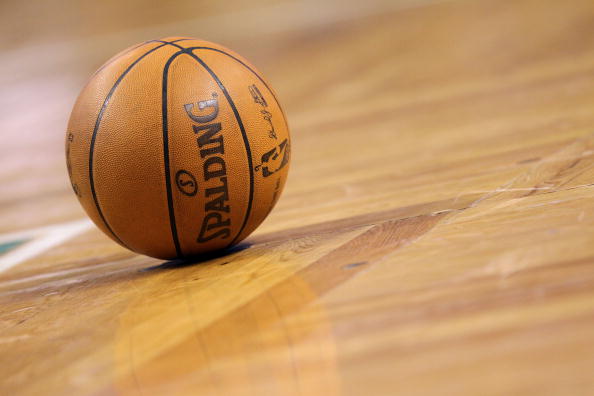 With the initial tip-off of Wednesday's Conference USA Championship Tournament opening game, the city of Tulsa began a four-day soiree that will yield an estimated $3 million in local tax revenue.
It's not something the average citizen thinks all that much about — especially if they're not too interested in sports — but major sporting events like this week's tournament are as much about the reputation of their host city and potential city growth as they are about the on-field or on-court action they provide.
While the most memorable moments will undoubtedly take place on the wooden sub-floor of the BOK Center, the real payoff for Tulsa comes in a variety of phases that have little to do with the sport of basketball. Hotels, rental car agencies, restaurants, and a variety of other local businesses stand to reap massive benefits from events like the Conference USA tournament. Because Tulsa isn't regarded as a prominent travel destination, such events can dramatically alter the economic state of the city and offer prospects for significant citywide growth.
"In Oklahoma we rely heavily on tax dollars," said Ray Hoyt, senior vice president of Visit Tulsa and the Tulsa Sports Commission. "If [Tulsa] doesn't get this conference championship, that money doesn't come to Tulsa; that money goes elsewhere,"
Tulsa's opportunity to host this year's tournament wasn't automatic, however, and even required a stroke of luck. After hosting five of the last eight Conference USA Championship Tournaments, Memphis was slated to host this year's event — that is until last June, when the University of Memphis announced their plan to leave the conference in 2014, prompting Conference USA to reconsider this year's host city. Fortunately for Tulsa, the conference's decision on where to relocate their most prestigious basketball event was an easy one.
"The University of Tulsa and the state-of-the-art BOK Center were excellent hosts in 2010," Conference USA Commissioner Britton Banowsky said in a press release last June. "We know the Tulsa community will show the same great support and welcome our other teams and fans."
The conference's decision to make Tulsa the tournament's host city stemmed from several key factors, Hoyt said. Affordability, quality of the BOK Center, and the central location of Tulsa in the conference's region all factored heavily in Conference USA's choice. Most importantly, however, were previous experiences the conference has had in Tulsa.
"They come back for a reason," Hoyt said. "They come back because we've done a great job for them in the past."
"It speaks volumes about Tulsa and our continued support, as a community, for sporting events of this nature," Hoyt added.
Outside of the financial return the city stands to secure, the Conference USA tournament also holds an under looked value for local citizens. Hoyt said his organization has met in the past with several corporate sponsors that consider events like the tournament to be highly beneficial to the recruitment and retention of their employees. Essentially, the more major events the city hosts, the happier and more willing to stay Tulsans are.
Surely no one wants to return to the days of Jimmy "Superfly" Snuka being the hottest potential attraction in town. And who can argue that point? Prior to the construction of the BOK Center, the city hadn't hosted many events outside of a few rodeos and the occasional professional wrestling show. Today, Tulsa is considered a major player when it comes to hosting sporting events, having already landed two Conference USA tournaments and a round of college basketball's pinnacle, the NCAA Championship Tournament, in the last three years.
However, attendance is crucial in order for Tulsa to keep growing its reputation as a top destination for major sports leagues and conferences. The most determining factor for future consideration of events like the Conference USA tournament and other collegiate sporting exhibitions is the number of seats that are filled when Tulsa has an opportunity to host them.
"[Events like these] are resume builders," Hoyt said. "We want [NCAA authorities] to know we can sell tickets and that we support basketball. So it's important we have a great showing with Conference USA."
Hoyt adds that the community's response to the Conference USA tournament will heavily influence the likelihood of bigger events like the Big 12 and NCAA Tournament choosing Tulsa as a host in the future.
For basketball fans, it's difficult to find reasons not to take advantage of this week's tournament. For starters, the city will provide shuttles to and from the BOK Center that will make multiple stops throughout Tulsa's most popular entertainment districts. Additionally, the cost of the event is miniscule compared to the typical $250-plus ticket prices associated with events like the NCAA Tournament. Fans of the Tulsa University Golden Hurricane or basketball fans in general can gain access to a day's worth of games for as little as $47.
"For basketball fans, this is as good a buy as you can get," Hoyt said. "Tulsa's a young and exciting team; Memphis is a top-20 team. It promises to be exciting."
"It's a tournament," Hoyt added. "Once you throw the ball in the air, anything can happen."